The Boats Have Souls team brings their A-game! Not only did they bring back an antique 1950s camper back to life – they actually made it float.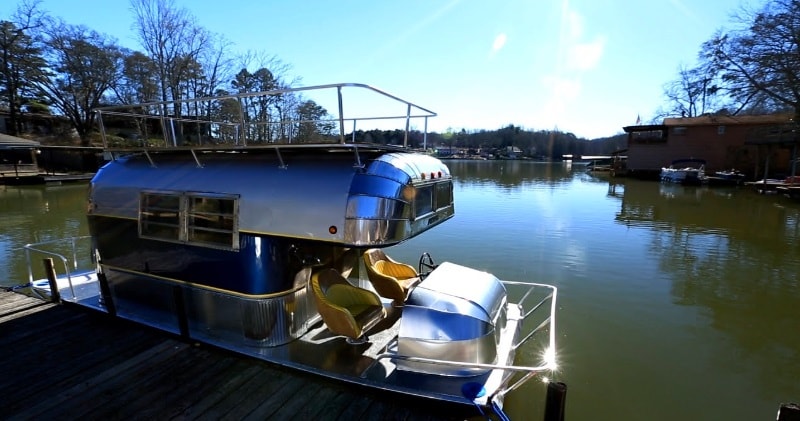 source image: Animal Planet
Thisfeatured on Animal Planet's "Flipping Ships" show.They actually took an old camper,worn out one that was sitting on a lot, and transformed it into this shiny, eyecatching RV on water unit they named it Happy Camper. Watch the video to learn more.
The Happy Camper, a vintage Avion camper decked with retro appliances and decor, a deck roof, and reupholstered seats. A true beauty on the beach, lake, or wherever your aquatic adventures take you.
Advertisement
Avion travel trailers were first introduced in 1956 and are some of the highest quality trailers built. The body is two complete aluminum riveted shells with treated fiberglass insulation between them. Avion's high standard for quality can also be found in its hardwood floors and dovetail cabinetry.