John Stein of Los Angeles, California shows us his original, twin Triumph engine powered 1960's motorcycle dragster named "Stage Fright", which he parks in his living room.The bike was at the forefront of drag racing technology in the 1960s.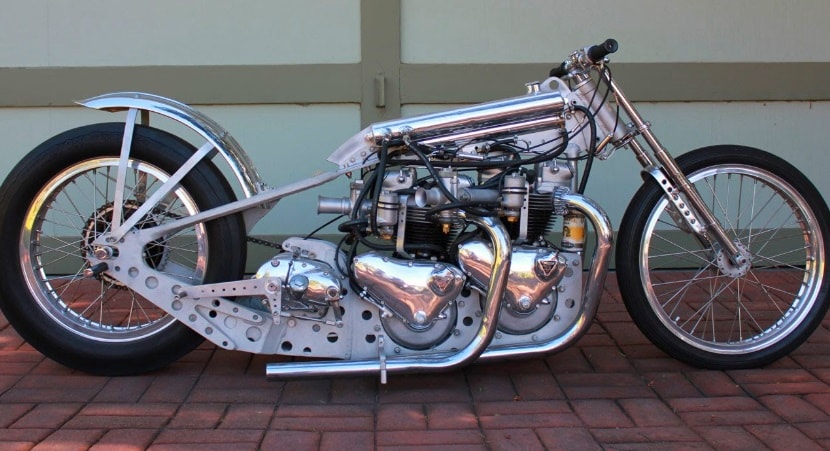 source/image: The Moto Channel
Stagefright was one of the first motorcycles to add a second powerplant to the pony equation. It paid off; during the mid-'60s it became the quickest in the world with a best time of 9.70 seconds, and one of the fastest, with a speed of 155 mph.
It took a fully built drag bike back then to run what most stock 1000cc bikes with bolt-ons will run today, it is impressive to see how far bike technology has come.
Advertisement
The frame was constructed of aluminum, which had a nasty tendency to crack at the front downtube.No mirrors, no gauges, no nothing for the handlebar. Just a straight bit of tubing bracketed with handgrips and a clutch lever.