Monowheel Z-One is a one-wheeled motorcycle inspired by Vespa and is uilt by Bel & Bel in Barcelona, this electric unicycle – or uni scooter – self balances and shows some impressive performance.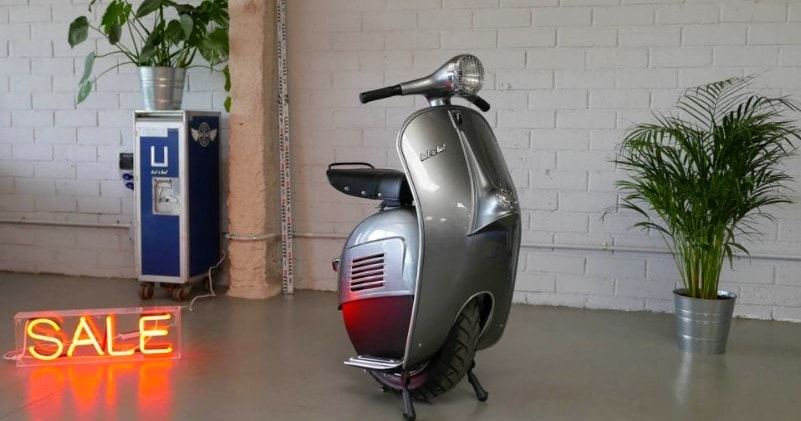 source/image: belybel
The Bel & Bel team came up with an admittedly pretty cool-looking scooter inspired by none other than the Vespa, minus one wheel and an engine.
View this post on Instagram
The tiny scooter is equipped with a 1,000 W electric motor and is powered by a 60V Lithium-ion battery and is capable of a top speed of 20 mph.Its range varies between 30 and 40 miles which is perfect if you live and work in the city.
Advertisement
The entire device weighs around 70 kg The handlebar is fitted with a charge indicator and the light switch. The company has not released any pricing for their electric Monowheel Z-One One.