When it comes to breaking records Top Gear haven't exactly been shy, furthermore these records never seem to be what most people would call normal or conventional. This time in something which is renowned for being slow, a tractor.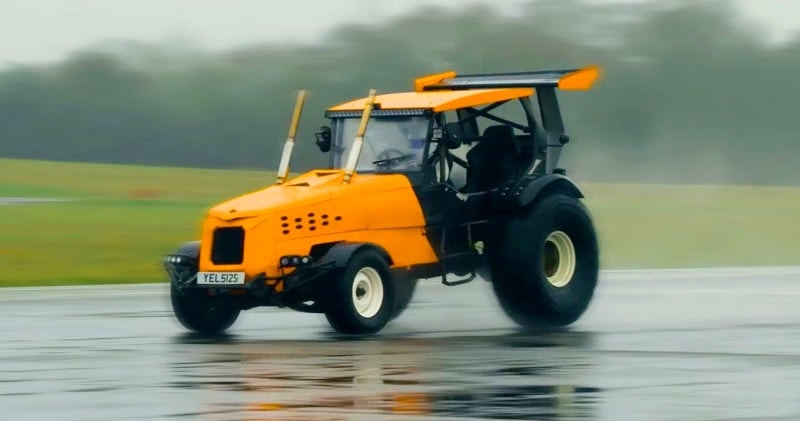 image/source: Top Gear
Not just any tractor however, this time in a heavily modified tractor which will be used in the next episode of Top GearCan Top Gear's 500hp, 5.7-litre V8 'Track-tor' set a new Guinness World Records title for Fastest Tractor?
Even with the wet test track severely limiting traction – not really! – the tractor managed to smash the old record by a full seven miles per hour Speed to beat 80.87mph and officially claiming the Guinness World Record for Fastest Tractor.
Advertisement
The bright orange farm vehicle also sports 54-inch tyres, a push start button, barometer and a wellington boot and spade rack.Equally as impressive is the engineering expertise of the Top Gear team that made this possible – the combination of their skills makes for brilliant record-breaking fun.