Yes, the Palfinger Crane made by ScaleART – something very special.It's a big pleasure for me to share this outstanding RC Truck with you – this is pure high-tech. As I don't know how many hours, weeks or months it took ScaleART to design and engineer this special truck, but it must have been many.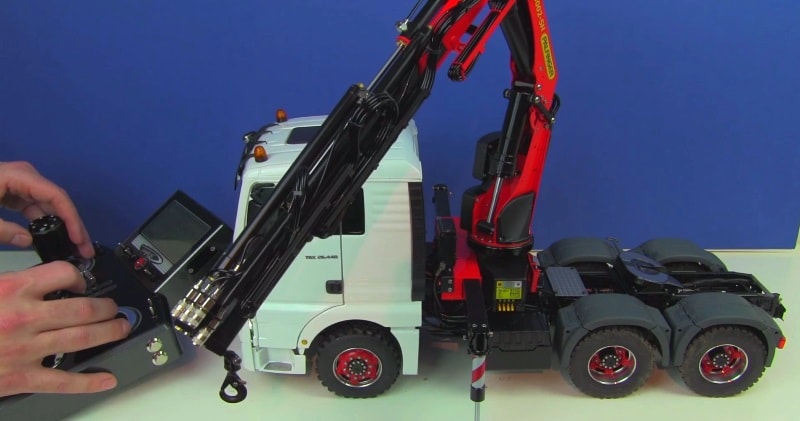 image/source: RC TRUCK ACTION
The mechanism is working as it should if you compare it to the real crane, all functions can be used and at full scope of the crane, it can load 0.5 kilos (!!) – that's a lot.
The two-axle self-steering trailer with hydraulic steering, which we have also built as a detailed model of ScaleART in a 1:14.5 scale and will help the transporter manage any challenging transport tasks.
Advertisement
The bumper also has two taillights and side marker lights which are embedded in the bumper. It can also be retrofitted to existing Meiller roll-off tippers, but then you also need the new valve box.