Phil from Minimaliste Tiny Houses gave us the keys to the Sakura for an afternoon and we fell head over heels in love with this open concept mini mansion.We're excited to share a full tour with you so you can see the floor plan, interior design, and space-saving solutions Phil and his team came up with.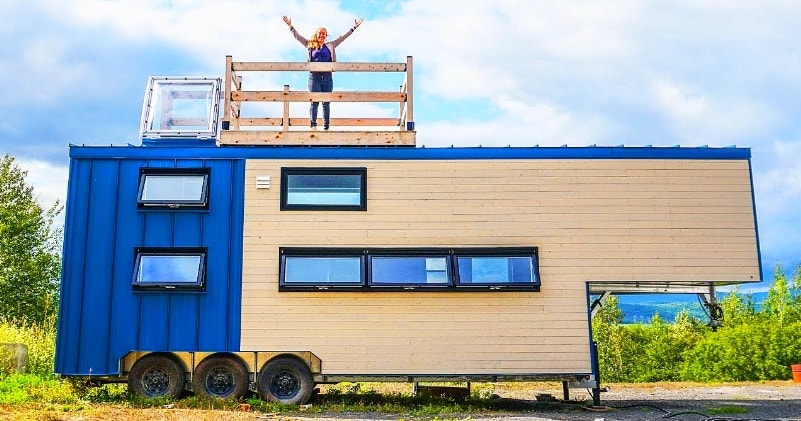 source/image(PrtSc): Exploring Alternatives 
The extra width (10 feet wide vs standard 8.5 feet) and the full-height bedroom over the gooseneck make this tiny house on wheels feel like it could be a real long-term housing solution for a lot of people. The layout felt very functional, with plenty of storage, privacy, and comfort.
source/image(PrtSc): Exploring Alternatives 
From the comfy sectional couch with storage under each cushion to the spacious galley kitchen, from the washing machine to the full bathtub. There isn't much this tiny house isn't missing.
Advertisement
There are lots of space-saving ideas in this house, the best of which is probably the coffee table that converts into a full-sized dining room table. And the couch benches can easily be reconfigured to be a dining room.read more(Exploring Alternatives).
This tiny house is designed to be on the grid, and hooked up to hydro and water. It does have a Nature's Head composting toilet which is pretty neat.The heat source is in-floor radiant heating, and they've also installed two Lunos heat recovery ventilation vents to ensure there's always fresh air coming into the house, and to help control humidity levels.