This facade changes continuously; each day, each hour shows a new "face" – the facade is turning into a dynamic sculpture. We wrote a dedicated choreography for the new Kiefer technic facades, which we would like to present to you in this video clip./giselbrechtzt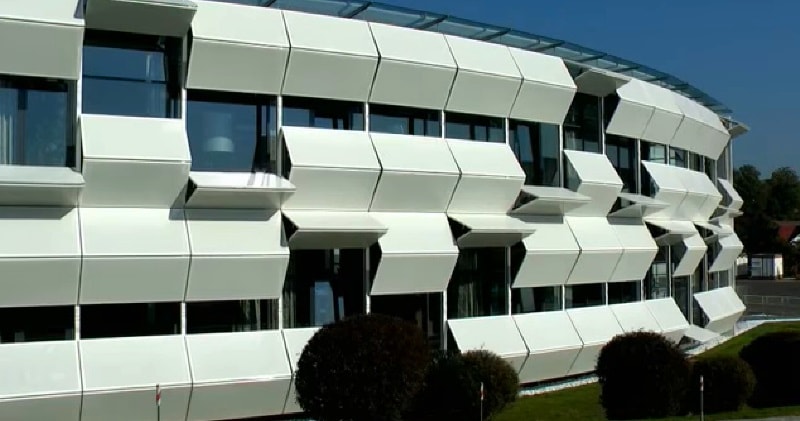 source/image(PrtSc): giselbrechtzt
The shell construction of the facade consists of solid brick walls, reinforced concrete ceilings and floors, and steel encased concrete columns. The facade consist of aluminums posts and transoms with protruding bridges for maintenance, with an EIFS-facade in white plaster.
The sun screen operates on electronic shutters of performated aluminum panels.The Kiefer technic façade consists of a system of 112 electrically driven folding shutter devices made of perforated aluminum.
Advertisement
These panel shutters change continuously each hour forming a different configuration to reduce solar heat gains.These façades change continuously; each day, each hour shows a new 'face' – the façade is turning into a dynamic sculpture.