Does your client desire a TV in their bedroom, but doesn't want it to be visible? What if the room is just too small? The solution is the Auton Dream Machine. This lift securely tucks the television under the bed.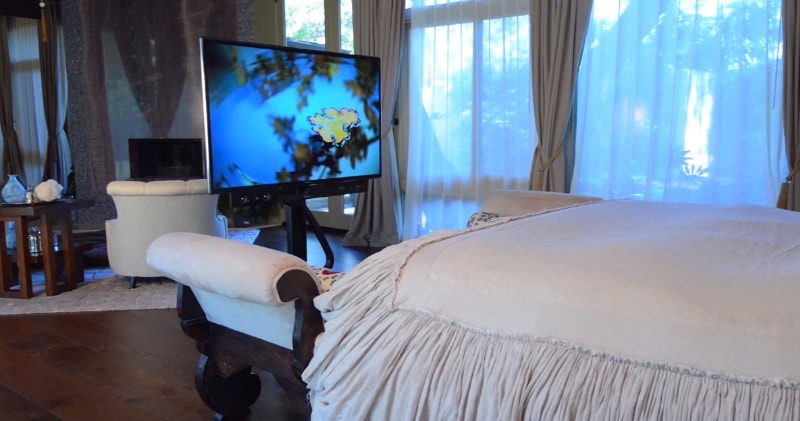 source/image: Auton Motorized Systems
With a simple touch of a button, the automated mechanics slide the television out from under the bed to the desired position. Automate its final position or adjust the angle to specification.
The trick is that it stores the TV under your bed frame, then telescopes and lifts up at the foot of the bed for viewing.It's a space saver. It's a novelty. It's even classy because you can surround it with whatever style you want.
Advertisement
Most fit seamlessly into the furniture and color schemes of the bed frame. It's strong enough to move around up to 120 pounds of gadgetry, the system is designed for easy installation on your typical bedframe.