Space saving Transforming furniture can add function and square footage to any space, large or small. Transforming furniture offers you a smarter way to live more comfortably in the space you have. When you get furniture that takes up less space and serves more functions, you can get a smaller apartment, saving you a lot of money on rent.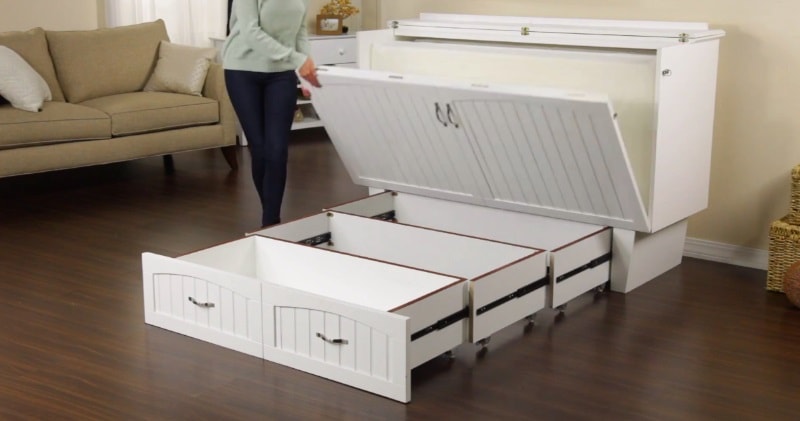 source/image: Atlantic Furniture
The Nantucket Murphy Bed Chest is changing the way your guests sleep. Equipped with a folding, memory foam mattress, there is no longer a need for that uncomfortable fold out couch!
Use the drawer handles to pull out the three-tiered telescopic drawers. Then open the top lid, release the safety latches and use the handles to lift out the inner panel. After you are done, use the handles to fold the mattress back into the chest.
Advertisement
The innovative and beautifully designed low-profile cabinet easily transforms into a comfortable bed which provides a viable and affordable alternative to a Murphy Bed.The spacious storage drawer keeps your bedding at your fingertips. Never have to worry about misplacing your bedsheets!