A COUPLE have converted a retired military truck into a purpose-built, one of a kind off-road mobile home. Kourtney and Trevor Smithson of Virginia USA.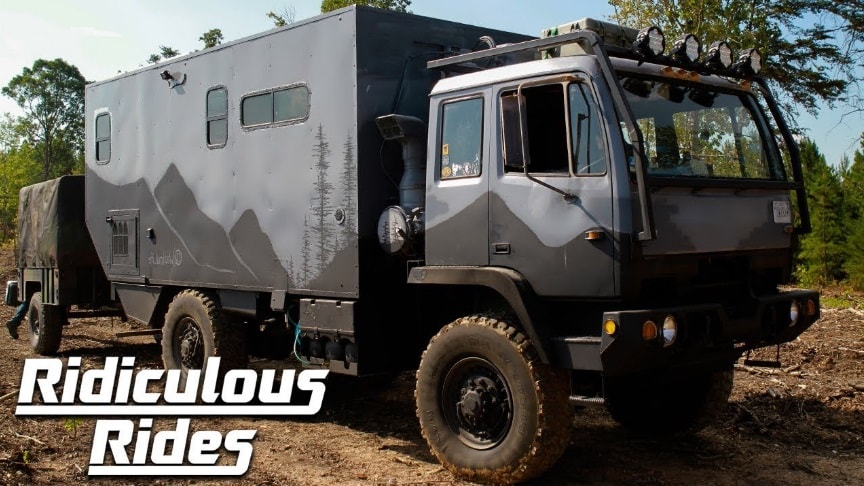 source/image: Barcroft Cars
Built their very own home on wheels using an original Stewart and Stevenson M1078 LMTV troop carrier which they picked up at a military auction./ Barcroft Cars
The conversion took just six weeks to complete and cost the couple around $37,000, including the purchase of the truck. Its owners named the ex-combat vehicle turned cosy mobile home, 'Wazimu', which translates as 'crazy'.
Advertisement
With a sink, a stove, a toilet, a shower, a television, a queen-size bed, and custom decorations lining the walls and shelves, they left with the feeling that they had everything they needed and their hearts set on adventure.