Meet Caltech's LEONARDO (LEgs ONboARD drOne) is a bipedal robot that uses synchronized control of drone-like propellers and legged joints.It can keep its balance while walking straight on a narrow ledge. It can even spin on one leg.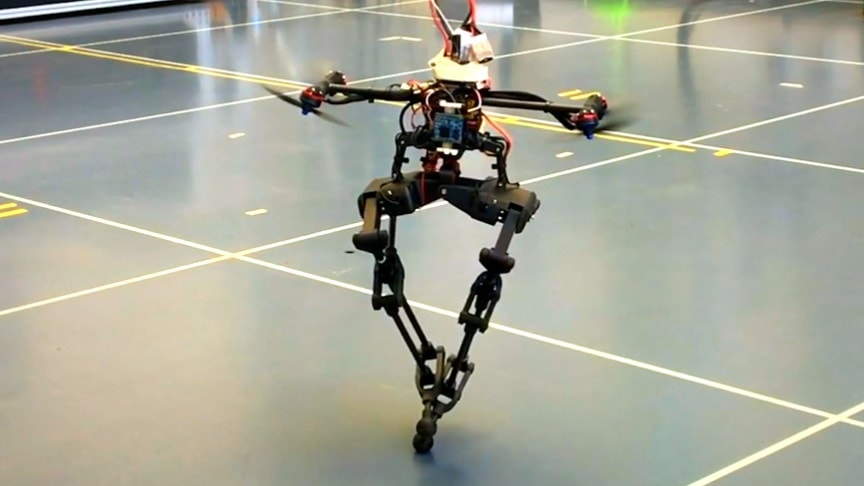 source/image: caltech
LEONARDO stands at roughly 2 ½-feet tall and made mostly of carbon fiber, which helps keeps its weight on the low side at just over six pounds. Thrusters mounted on both sides of its torso are powerful enough to take the robot airborne but are used primarily to enhance its legs.
Instead of wobbling to correct itself, the biped can switch on the thrusters to become a drone on legs. if the robot needs to get up a hill, it could glide instead of climb.
Advertisement
This robot is under development at the Center for Autonomous Systems and Technologies (CAST).The core research team includes Prof. Mory Gharib, Prof. Soon-Jo Chung, Dr. Kyunam Kim, Patrick Spieler, and Caltech SURF students Yasmin Veys, Saskia van Nieuwstadt, and Brian Cruz.