This is the incredibly rare moment a leopard battles a crocodile to take its carcass out the water! This sighting was captured by Alberto Scattolin, owner and guide at Matimba Lodge.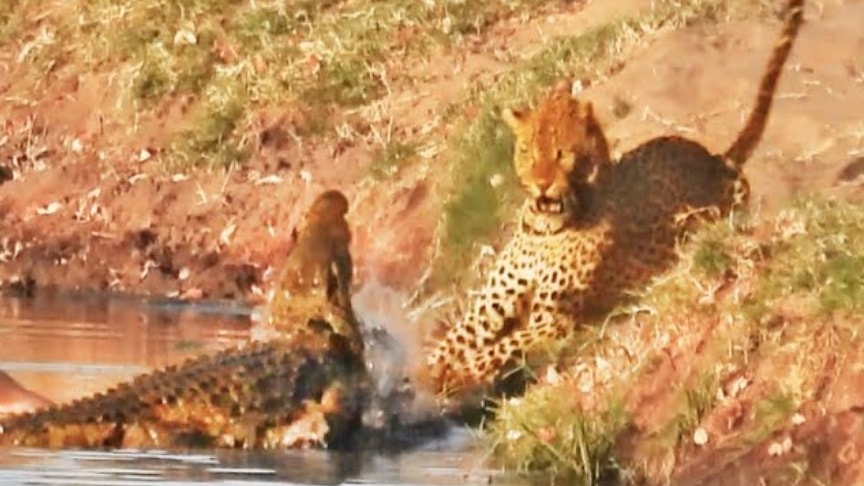 source/image: Kruger Sightings
When you get to a sighting of a crocodile and a leopard standing off you can be sure that the experience will pack an exhilarating punch of action, so get your camera rolling!
Scattolin told LatestSightings.com he arrived at this waterhole in the Kruger National Park and spotted a crocodile feasting on a carcass in the water.But out of nowhere, a leopard appeared and spotted the potential free meal. He immediately started approaching the water where the crocodile was.
Advertisement
"The croc had none of it though and protected the meal by lashing out at the leopard with snapping jaws each time it came close enough to almost become a meal itself. I've seen a similar situation before, but never anything as intense as this."The sighting ended when I had to leave since the gates were about to close.