The UHU Tree House is the latest mini-cabin offered by Repère Boréal, a hideaway in the wilderness of Charlevoix less than an hour and a half from Quebec City. The Uhu is an incredibly beautiful tiny A-frame cabin perched 40 feet in the air on steel stilts.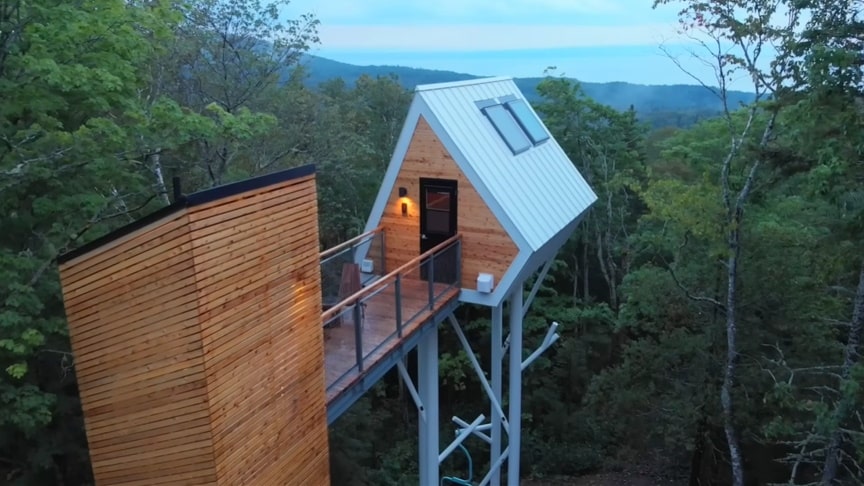 source.image(PrtSc): Exploring Alternatives
A masterpiece of mountain and river. Geometry of the boreal forest.The exterior is all windows and angles, including a diamond shape on one side, but the interior is full of curves and cozy ambiance.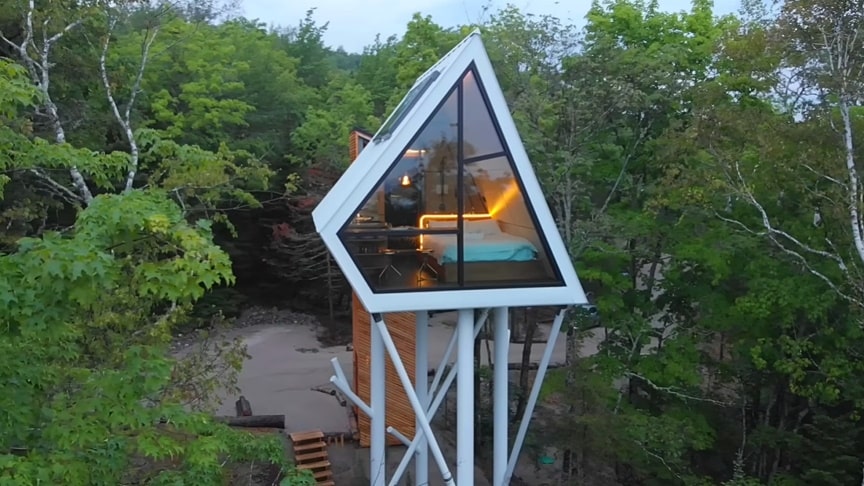 source.image(PrtSc): Exploring Alternatives
Getting to the cabin is a pretty cool experience: you climb an enclosed spiral staircase and once you reach the top, you cross a 20-foot bridge to get to the cabin's front door.
Advertisement
Inside, there's a surprisingly spacious interior considering it's only 200 square feet. There's a small entrance closet, separate toilet and shower stalls, a kitchen with running water and a fridge, a Queen-size bed with storage underneath, and an eating nook with an incredible view!
It was designed and built by two brothers, along with help of an architect friend and a team of passionate people who each contributed something special to the project over the course of several years!