We haven't really seen flying cars yet, but this is pretty close! Check out this giant drone that could carry heavy load across highways. It's more like a flying train!This Quad-copter could travel at 400 mph with electricity supplied by a tether linked to two trucks that produce electricity for the giant drone with onboard generators.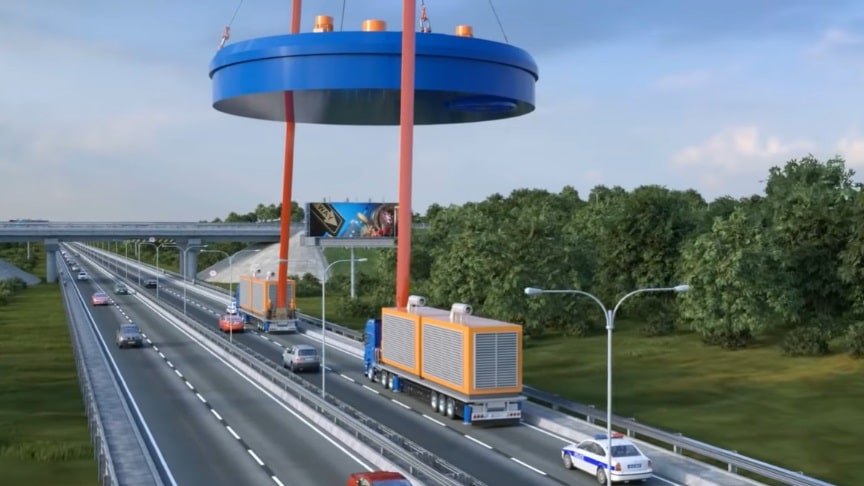 source/image: Dahir Insaat
The Quad-copter hovers at a low height, that, firstly, makes the movement more secure, and secondly, allows to pave the way Just over conventional roads and other elements of engineering infrastructure.
Dahir Insaat is a company founded in Istanbul by Russian engineer and inventor Dahir Semenov. It is known for its futuristic design concepts, which involve concepts such as large quadcopters, automation, or prefabrication.
Advertisement
The designs are generally dismissed as wildly impractical, but the animated videos featuring them have frequently gone viral on the internet.While this video makes the idea look absolutely, incomprehensibly bizarre, once you give this idea some thought, there's some real benefits to using this technology to help transport heavy loads.
For more than two years, dahir insaat has been working on a visionary form of urban transportation, an idea which he says 'will supersede buses, trams, and trolleybuses in the cities of the future.'