The high-volume water generator that can create water out of thin air, and can be used in any climate, has been awarded a $1.5 million XPrize.The $1.75 million Water Abundance XPRIZE, powered by the Tata Group and Australia's Aid Program, challenges teams to alleviate the global water crisis with energy-efficient technologies that harvest fresh water from thin air.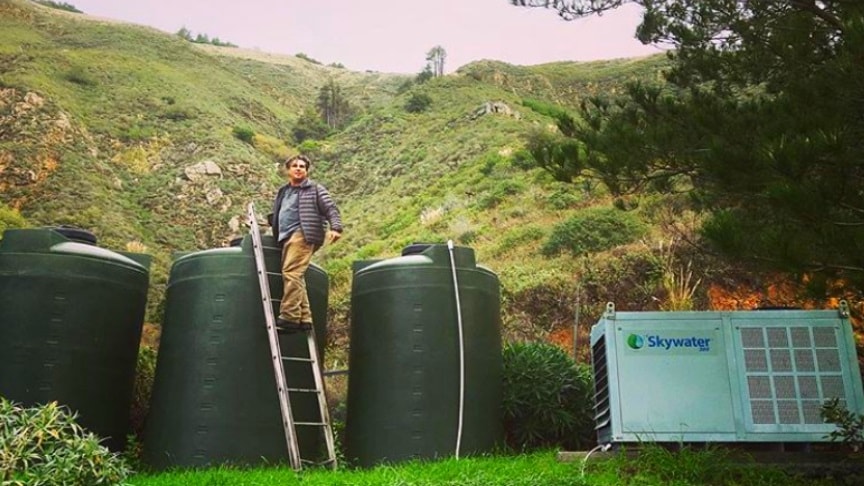 source/image(PrtSc): skysourcewater
Using 100 percent renewable energy, the Water Abundance XPRIZE seeks to create decentralized, affordable access to water, whenever and wherever people need it.The water system is called "WeDew, "which is an abbreviation for wood-to-energy deployed water system./ xprize.org

In fact, the system is just a combination of two existing devices, but they are integrated in such a way that it improves efficiency and reduces costs. Wedew generates 25kWh of affordable renewable energy and can function as a microgrid solution to power lights and charge other electronics.
Advertisement
WeDew creates its own clouds within a box the size of a shipping container. Powered by wood chips and similar biomass, the WEDEW draws warm air from outside and sends it through an antimicrobial air filter to remove impurities. Once inside the box, the WEDEW introduces the warm air to generated cold air inside. This produces condensation.WeDew can make 2,000L or portable water every 24hours, at a cost of $0.02 per litre, without depleting existing freshwater reserves.
The system is just a combination of two existing devices, but they are integrated in such a way that it improves efficiency and reduces costs. The first device is Skywater, a generator co-created by Grodent that imitates the way clouds are formed. Skywater cools warm air and forms drops of condensation that are stored in a tank and can later be tapped as pure drinking water, which is remarkable in itself./disclose