Owned and built by Keith Mitchell, this model took 5 years of combined design and construction. Its initial flights were taken under the Large Model Association scheme (approved by the CAA) for model aircraft over 80KG.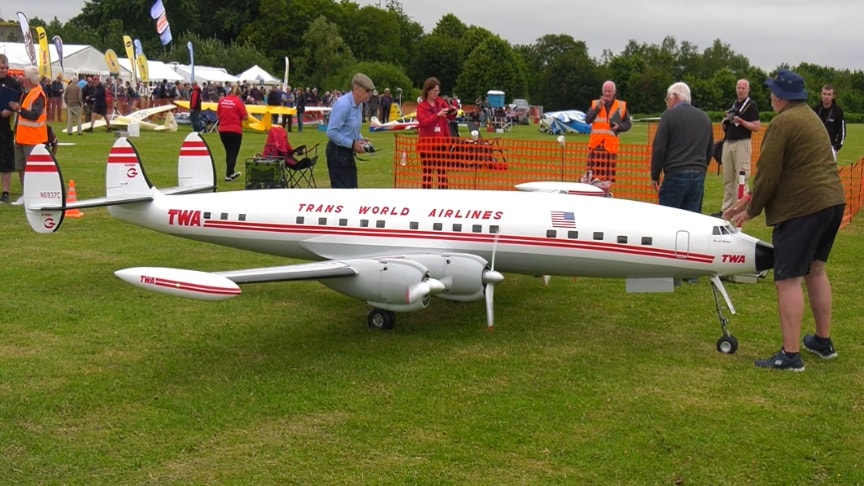 source/image: Essential RC
It underwent 12 test flights for combined flight time of more than 2 hours to get it's LMA\CAA certificate to fly at public shows.
Mitchell got the inspiration to build this work of art after one of his favorite aircraft which is, of course, the real Super Constellation.
Advertisement
It was an airliner built by Lockheed back in 1951 and produced until 1958. Used for both military and civilian applications, it was even used as a presidential plane and the first one to be officially called Air Force One.
Specifications of this fantastic model.
Wingspan: 21 Feet
Length: 19 Feet
Weight: 220 Lbs
Engines: 4 x ZDZ 90cc petrol
Props: 4 x 28 x 10 Biela Carbon
Radio: Futaba 14 Channel
Servos: 22 (13 channels for ailerons, elevator, rudder, flaps, throttle x 4, landing gear and lights)
Filmed at LMA Cosford Show using the Panasonic AG-UX180 Pro 4K camcorder by Dom Mitchell for the 'Essential RC' YouTube channel.