The full-size Concorde set world speed records, flying from New York to Paris in less than half the time of conventional airliners. This huge twin-turbine version was recently flown at Panoramaflugtag in Ohlsdorf, Germany, where it impressed onlookers with its speed and performance.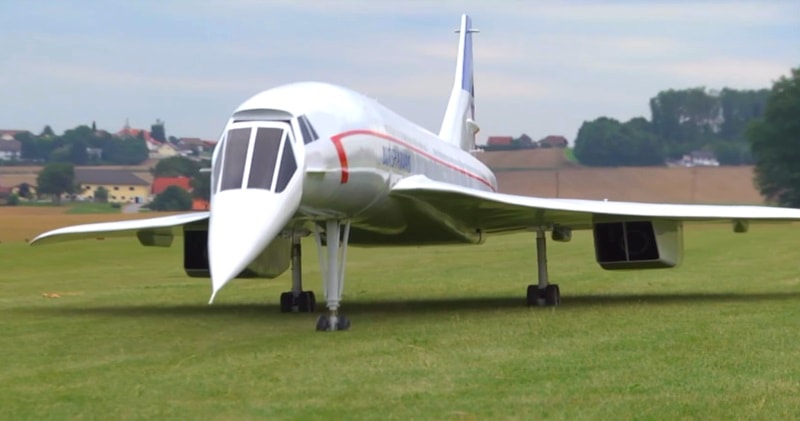 source/image: Klaus Enser
The inspiration for this RC Concorde comes from the famous Concorde passenger jet, a turbojet powered supersonic airplane that operated until 2003.
The primary users of the Concorde passenger jet were British Airways and Air France, and that is probably why the RC aircraft in this interesting video is painted in the colors of British Airways.
Advertisement
At first glance we discovered that the model measures more than 3 meters in length and.This RC Concorde can fly really well thanks to its 2 mighty engines! Just like the original, this RC aircraft takes on the skies without any problem whatsoever!