In this video I show you what happens when you bring a giant neodymium magnet near mice! I also show you what happens when you bring your hand in between metal and the magnet! And then I show you an awesome coin staking trick!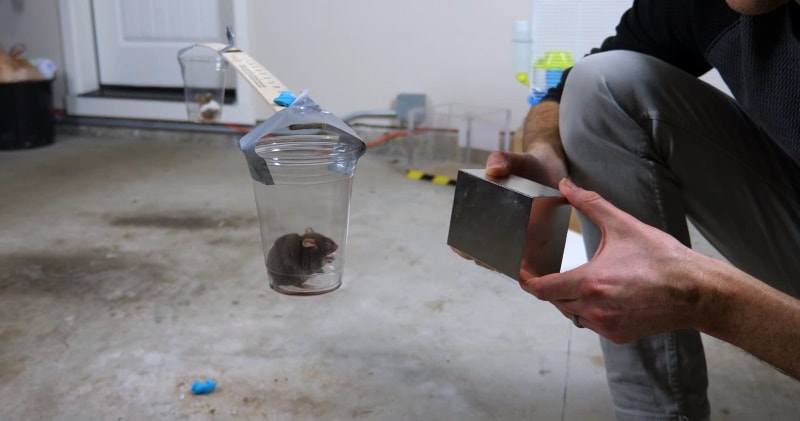 source/image: The Action Lab
I never though that a magnet could have such an effect on animals. Reminds me of Magneto from X-Men. Neodymium magnets are considered strong because they resist demagnetization and have a high saturation magnetization.
The saturation magnetization is related to the magnetic energy a material can store, so it's an indicator of the physical pull strength the magnet can achieve.
Advertisement
They have replaced other types of magnets in the many applications in modern products that require strong permanent magnets, such as motors in cordless tools, hard disk drives and magnetic fasteners.