The team at Nuro is accelerating a future where robots make life easier and help us connect to the people and things we love. Together, we're pushing the boundaries of robotics to improve human life.Dave Ferguson and Jiajun Zhu have devoted their careers to robotics and machine learning, most recently as Principal Engineers at Google's self-driving car project (now Waymo).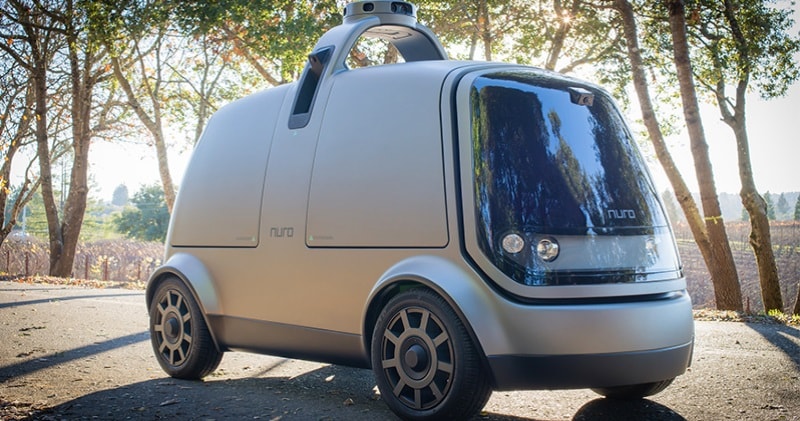 image/text credit: nuro
They founded Nuro in 2016 to harness the power of robotics and artificial intelligence to solve new challenges at a global scale.Nuro's new vehicle is designed specifically to move goods between and among businesses, neighborhoods and homes. The fully autonomous vehicle is unmanned and about half the width of a passenger car.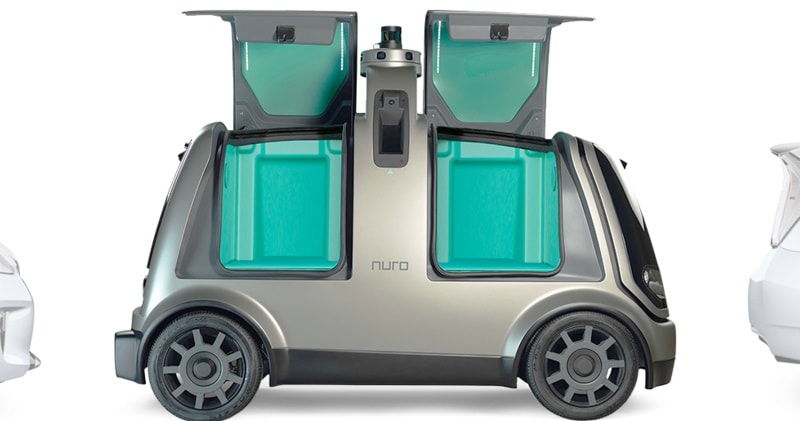 image/text credit: nuro
It's built with ultra-light materials and designed for neighborhoods. These combined design elements will make it one of the safest vehicles on the road. The current prototype vehicle is about the height of an SUV but far narrower than a typical car.
Advertisement
The electric car features four exterior compartments — two on each side — to hold separate deliveries. Each compartment can be tailored to a specific use, such as cooking a pizza or refrigerating a package.
With no driver or passengers to worry about, our vehicle has been engineered from the ground up to keep what's outside even safer than what's inside. Get anything, anytime, anywhere. With a flexible interior design, our vehicle handles errands of all kinds — from dinner to dry cleaning.