The Eurocopter EC135 is a twin-engine civil helicopter produced by Airbus Helicopters formerly known as Eurocopter.It is capable of flight under instrument flight rules (IFR) and is outfitted with digital flight controls.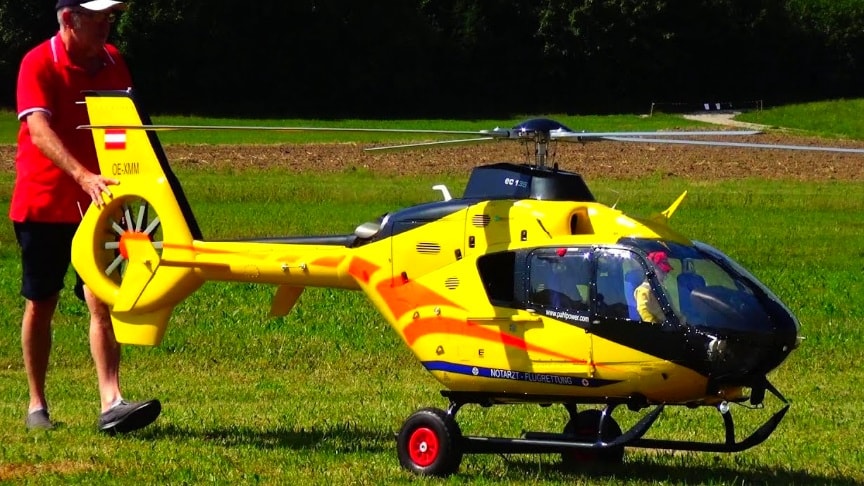 source/image: RCHeliJet
RC turbine helicopters are actually not very different from gas or nitro RC helis with the exception of size and cost.Fantastic that is a huge EC-135 RC turbine Model with 3,20 Rotor from Gerhard Pahl from Pahl-Turbine he build Turbines for RC Models.
The EC-135 really impresses with the highly detailed and accurately scaled down profile.The scale model has an 3.2 meters rotor diameter, and weighs 50 kilograms (approximately 108 pounds).
Advertisement
From tip-to-tail this RC EC-135 displays an accuracy of detail to the real aircraft not normally seen in the RC helicopter hobby.The turbine engine fascinates by the smell of kerosene, a gently starting rotor, accompanied by the unmistakable sound of a turbine.
Model Data
Rotor-diameter 3,20
Weight 50Kg
Build-time is 4 months
The turbine have 12kw
Pilot Gerhard Pahl