The first heavy-lift drone for high altitude cleaning services. Demonstrations in Ventspils, Latvia.The drone itself is built by Latvian firm Aerones, which specializes in heavy-duty UAVs. These powerful craft have up to 36 propellers and can lift as much as 100 kilograms.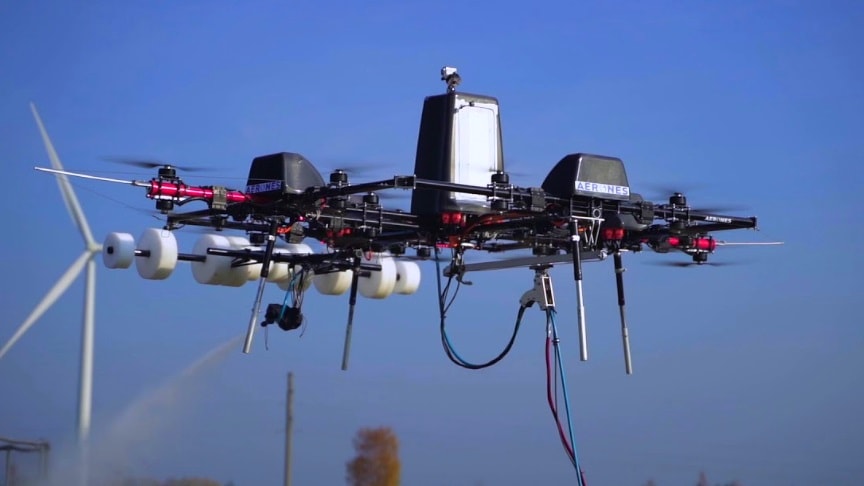 The electricity cable powers the drone so that it can stay in the air as long as required and the water is pumped from the ground, enabling the drone to deliver plain water, hot water or distilled water.
Cleaning solutions and anti-freeze solutions such as hydrophobic coatings can be added to the water. Only non-hazardous and biodegradable chemicals are used.
Advertisement
A truck on the ground provides all the necessary equipment for the cleaning operation, so that there is no need to connect anything to the turbine. The drone also has onboard batteries so that it can land safely in the event of a fault with the cable.