It is a safety gadget – for Bikers and Scooterists. A Mini Wiper for your Motorcycle helmet. It will make your rainy ride SAFER and even FUN. It is a clever wearable safety gadget where we achieved an impossible ratio between consumption, speed, efficiency, and size nonetheless the weight with the battery is only 55 grams.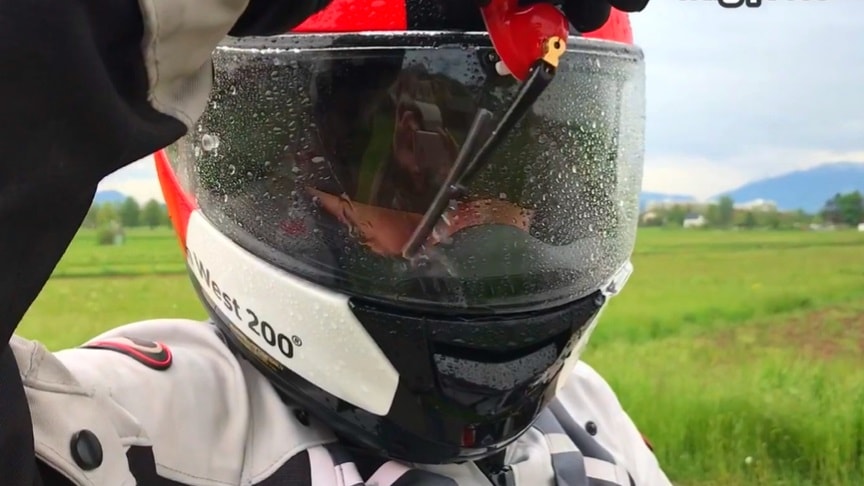 WiPEY is designed to keep your visor crystal clean in the rain. No need for visor coatings, no need for finger wiper which has one big design flaw; it makes you hold the handlebar with one hand while you wipe off your visor with the other. And this can be dangerous.
On the other hand, WiPEY runs on batteries. A press of a button turns it ON and your rainy ride becomes SAFER and even fun. This is an elegant solution and it also looks fantastic. I bet even James Bond would be thrilled about this little gadget.
Advertisement
WiPEY is aerodinamic shape and very small; it is 50% smaller compared to action camera so is hardly noticable when attached. It takes only a second to attach it to your helmet visor and you are ready to go.When WiPEY is turned on each additional press of the button changes wipe interval. Intervals can be 1, 3 or 6 seconds long.