The mini (half scale) hand built Freightliner being unloaded at the ATHS National Convention 2016. It runs and drives and has a 6BT Cummins engine.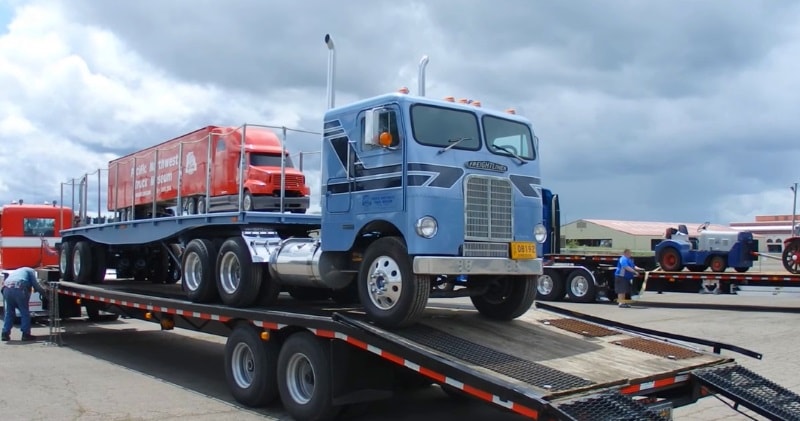 source/image: kblackav8or
It is just like a full size truck in most ways, just downscaled.This is a hand built 2/3 scale model of the Freightliner Model 8164T 81-inch cab, 3-axle, 2-axle drive.
Ken Self, Retired Freightliner Chief Executive Hand built 2/3 Scale, 1960 White Freightliner Cabover, the trucks measurements are 2/3 scale compared to a "full size" cab, Cummins diesel for power.
Advertisement
It belongs to the Pacific Northwest Truck Museum in Brooks Oregon. filmed at a truck show in Walla Walla Wash. Short ride in the truck before it got loaded up.