Nothing beats a day spent on the water kayak fishing. No loud engines, dirty exhaust, or worrying about finding a suitable ramp to launch from. Kayak fishing really brings you back to the roots of fishing.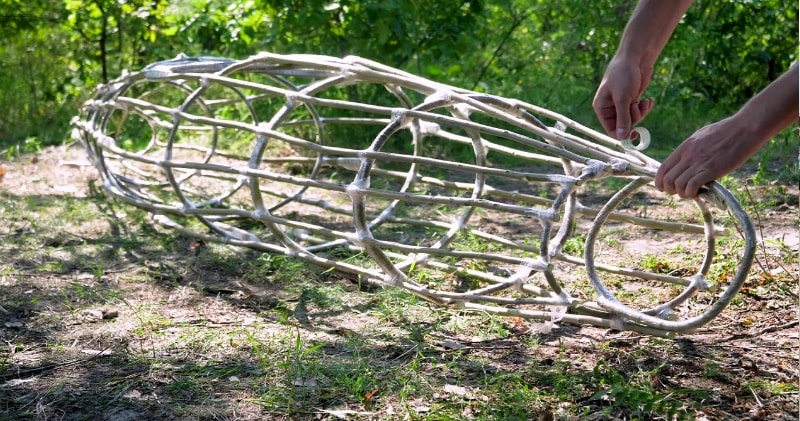 source/image: The Q
In today's video I want to show you how to make simple and quite stable kayak from 3 basic materials: sticks, transparent tape and stretch filmCurrent project can be completed in 1 day.
All needed instructions are included in the video! Kayak can be used for fishing or as pleasure boat. If you accidently cut your kayak – the hole can be easoly fixed in seconds with transparent tape.
Advertisement
You don't need any boat building books, or much in the way of tools. You can find everything you need to build this boat in the nature.When you are done, you will be a real boat builder, and have an excellent boat to show for it.