This video shows a late-model Kawasaki Ninja ZX-6R rider and his pal traveling up a freeway during the day at high-speeds, slipping in between the cars scattered about the freeway.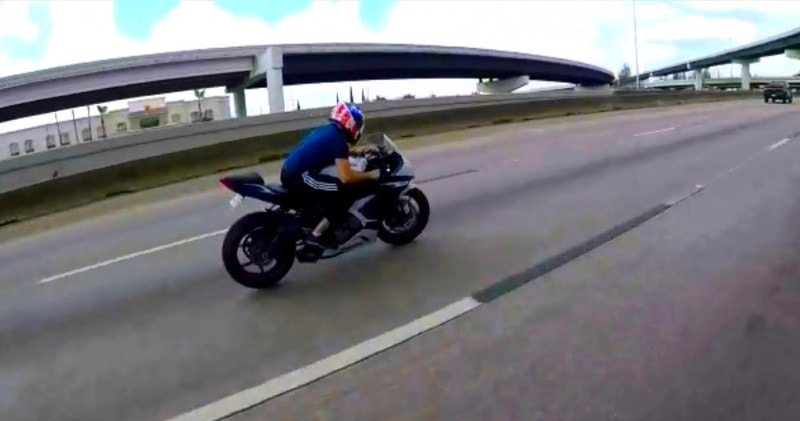 source/image: Asad H
The bike was reportedly travelling at 130mph when he hit a pothole and got the wobbles.The front tyre is sent spinning left and right as the rider desperately tries to regain control.
The video shows his arms clamped to the handlebars, moving frantically to stop the wheels bucking.Terrifyingly, the rider isn't in leathers and is just wearing a T-shirt, trousers and trainers meaning any accident could've been fatal.
Advertisement
The motorcycle rider regains control only moments before pulling all the way over into the slow lane in order to catch his breath and recompose himself.And after an epic battle, the ordeal is over some 30 seconds later.