The R12 was BMW's most popular motorcycle. The motorbike was first presented and developed in 1935. Almost 30k were made, 2/3rds for civilians and the rest for the Wehrmacht.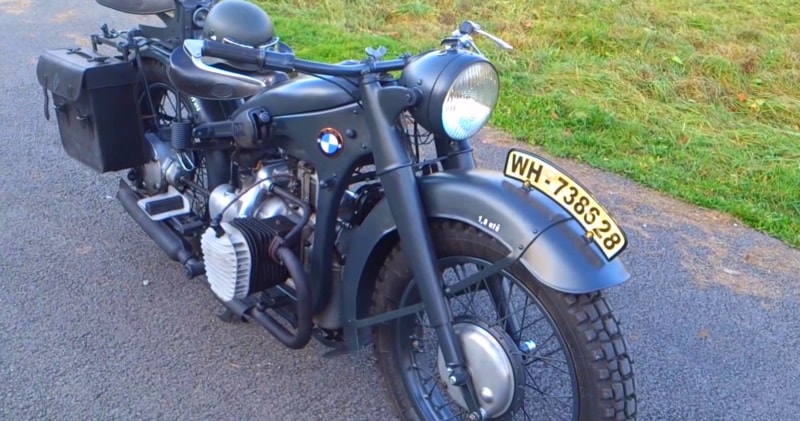 source/image: 79hector79
The engine, designated M 56 S 6 or 212, was a twin-cylinder boxer configuration – four stroke with a flathead design with 18hp.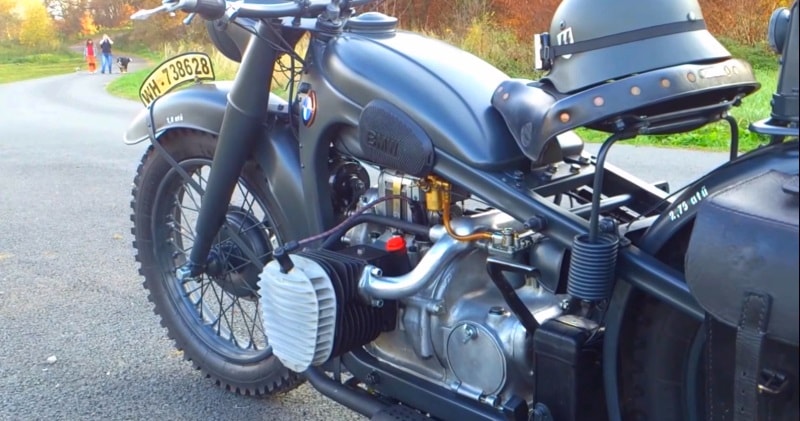 source/image: 79hector79
The R12 used drum brakes front and rear. Many R12's were equipped with a sidecar attached to the motorcycle's right side.
Advertisement
The R12 was an evolution of the R11 – in the process it gained telescopic forks, a 4-speed transmission, and a little bit of cosmetic work. This actually made the R12 (and the sportier R17) the first production motorcycles with hydraulically damped telescopic forks.
The BMW R12 with two carburetors used a battery and coil ignition, while R12s with a single carburetor used a magneto ignition, capable of working independently from the battery.The BMW R12 had a four-speed manual gearbox, operated by a hand shift lever on the fuel tank's right side.