All 911 Turbo models feature active aerodynamics – as a combination of a multi-stage adjustable front spoiler and a rear spoiler. The front spoiler, which is made from a flexible, pneumatic elastomer, and the rear spoiler will extend and retract synchronously in three positions.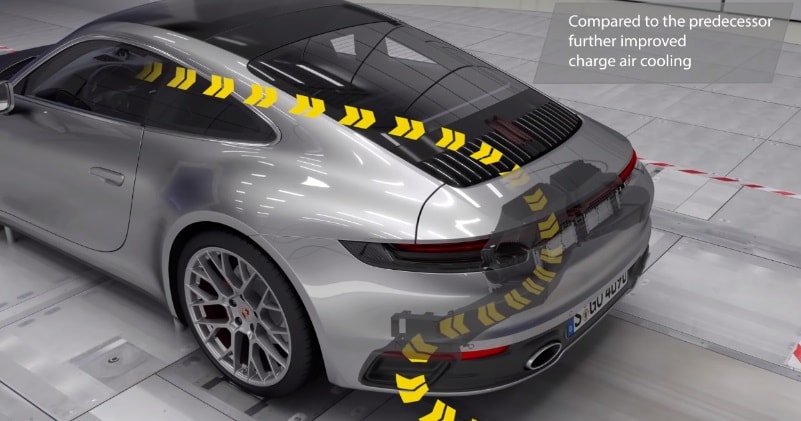 Ready for the race track as much as the city. The new Porsche 911 comes equipped with adaptive aerodynamics, a multi-stage system that delivers the very best driving experience at any speed. Watch our video to discover how it works.
Combined fuel consumption in accordance with EU 6: 911 Carrera 4S: 9.0 l/100 km, CO2 emissions: 206 g/km. In stage one (Start), front spoiler and rear spoiler are completely retracted. This increases suitability for everyday use because there is less risk of getting caught on ramps, thresholds or kerb edges. The spoiler lip is well protected.
Advertisement
In stage two (Speed), after 120 km/h, the front spoiler and rear spoiler are partially extended. This ensures a considerable level of stability, a low drag coefficient and enables a high top speed.Stage three (Performance) is activated by the spoiler button or in SPORT PLUS mode.