Eco Cycle is an automated cycle storage system, originating from Japan, which is being manufactured and distributed under license in the UK. The main system stores 204 bikes, and has an average retrieval time of just 13 seconds.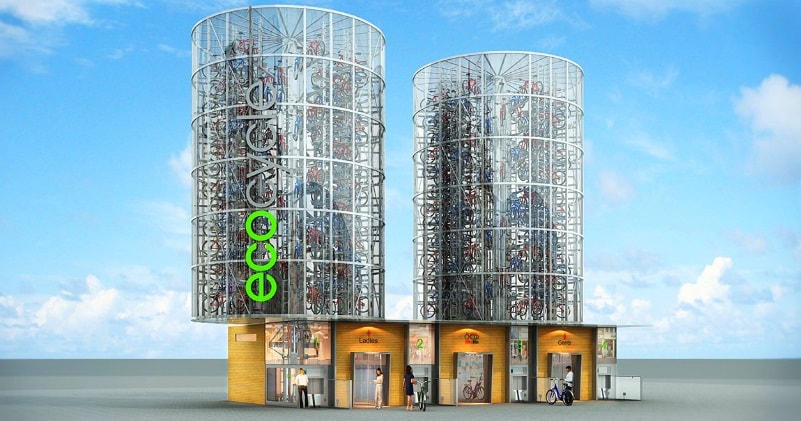 Eco Cycle stores multiple bikes below or above the ground, with a retrieval time of just 13 seconds (as per company website). Whether installed in public spaces or within new residential and commercial buildings it provides the ideal solution for mass storage of bikes in cities.
Eco Cycle can easily be incorporated into the design of new buildings. A bespoke solution that provides a convenient and secure parking for both the public and the building's occupants.
Advertisement
The fully automated system is simple to use and remote monitoring is available 24/7. Sensors are built in to keep users safe and out of harms way. Users access the system with an Integrated Circuit (IC) Card.
Key Features & Benefits
High capacity of 204 bikes
Mini system available (58 bikes)
Easy handling & quick operation
Elimination of street clutter
Simple design for quick construction
Fully automated & versatile system
Remote monitoring 24/7
Low running costs
Customisable pod for branding & advertising
Significant footprint savings