A California-based company, Advanced Rail Energy Storage (ARES) is working on an interesting solution using gravity to store the energy instead of an battery.Their innovative land-based alternative to the "traditional" hydro-pumped storage method provides grid-scale energy storage using cute little trains.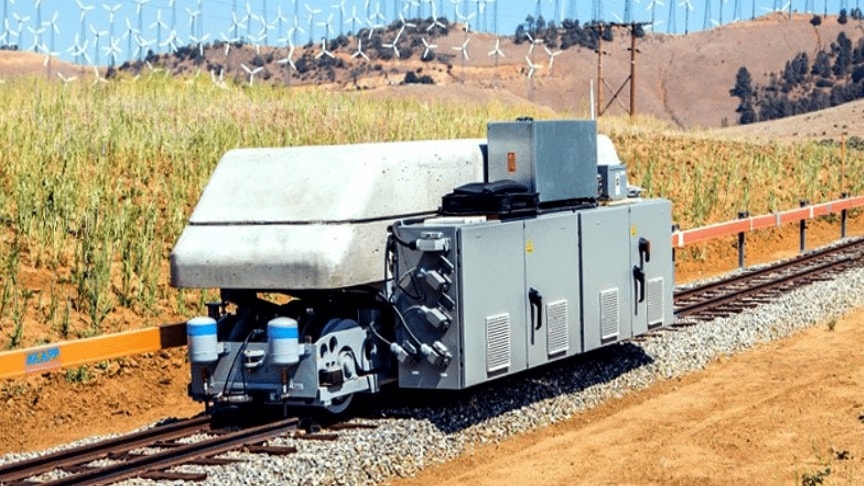 source: ARES /image: Planet Forward
These small electric locomotives use rail cars to push heavy concrete blocks to the top of an incline using excess power generated from renewable energy plants. Frank Sesno reports on ARES, a new technology that uses weighted rail cars and gravity to try create an efficient solution to the intermittency of solar and wind.
Advanced Rail Energy Storage drives train cars loaded with heavy rocks/weights up a slope.The system collects the energy generated from the brake, similar to the technology used in a Formula 1 race car, to feed into the power grid.
Advertisement
ARES recently received approval to build a commercial 50-megawatt storage and production facility in southern Nevada. This facility will include a 5.5 mile railway with a 2,000 foot grade and can produce 12.5 megawatt-hours of energy.