Loorholz RC Flight day 2019 SwitzerlandScratch-Build Model. Look the Face of the RC Pilot and the Face of the Owner, that's detailed, a fantastic creation of a singel-seat RC Rotorcycle Hiller XROE-1 ultralight Aircraft, enjoy it.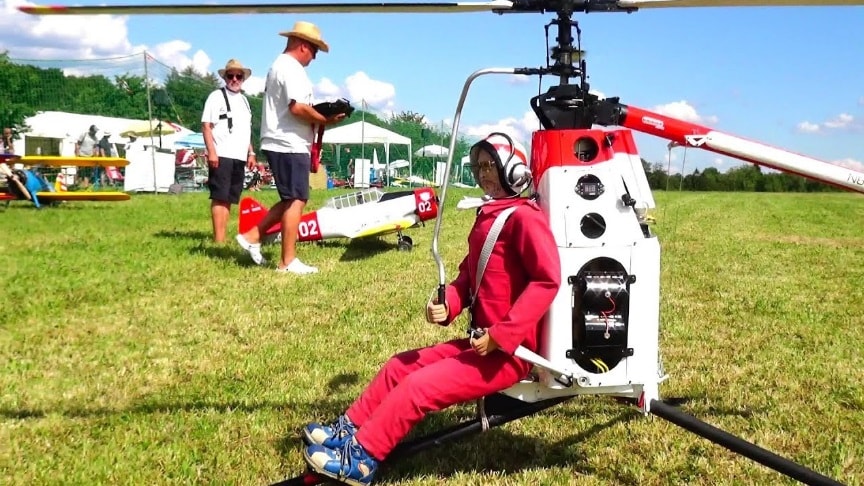 source/image: RCHeliJet
The RC Pilot can move both Arm's and the Head, the arm's are steering this Model over a remote control system. Hiller Aviation Museum think there will be the Original.1957 was this the the First manned Drone LoL. Enjoy it, a piece of history.
Small enough to be carried beneath an aircraft's wing or on a car's roof rack the Hiller XROE 1 rotorcycle — a collapsible singe-seat helicopter — generated great excitement.The machine was designed to be not only portable but air-droppable, and a special trolley had been developed to support it during and after folding.
Advertisement
The Rotorcycle's 45-horsepower, two-stroke engine spun an 18-foot-diameter rotor with enough power to lift the machine and its occupant 10,000 feet high. It could travel at more than 50 miles per hour.