This T1 was really perfect for the event because it shares 3 other seats for passengers in addition to the driver's one.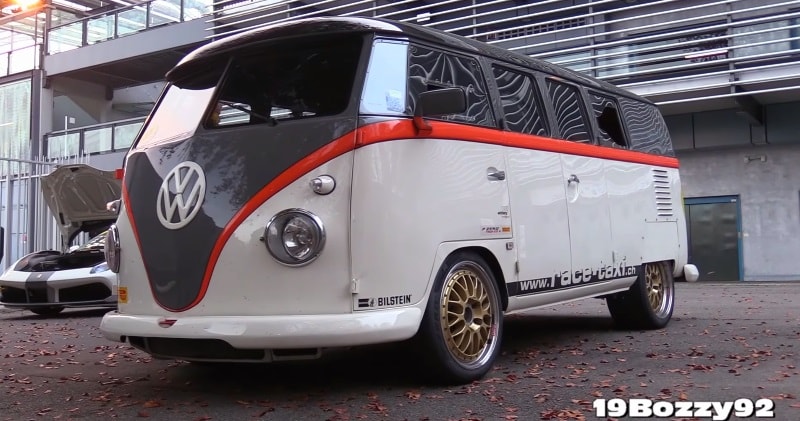 source/image: 19Bozzy92
The creator of this car is the Swiss Fred Bernhard and he needed around 5 years to complete the project starting from a T3 van. He firstly decided to change the T3 body with the one of a T1 split-screen widened 21cm./19Bozzy92
Than the engine: he took the 3.6-litre twin turbo engine of a Porsche 993 Turbo tuned up to produce around 530 hp and 757 Nm of torque.
Advertisement
Everything else, from the chassis to the setup, has been made and modified to create a perfect track monster van.