Amazing Tiny House with open feel, everything transforms! Bed on DIY electric lift! Our favorite tiny house yet!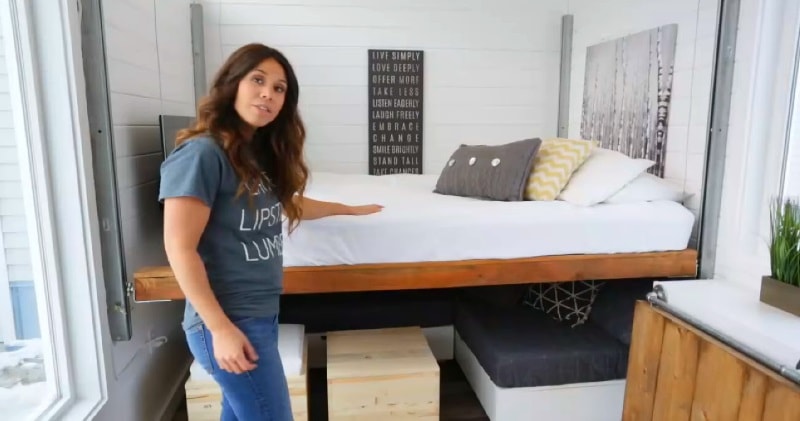 source/image: Ana White
This 24 foot long rustic modern tiny dream home on wheels has it all … and open space to boot!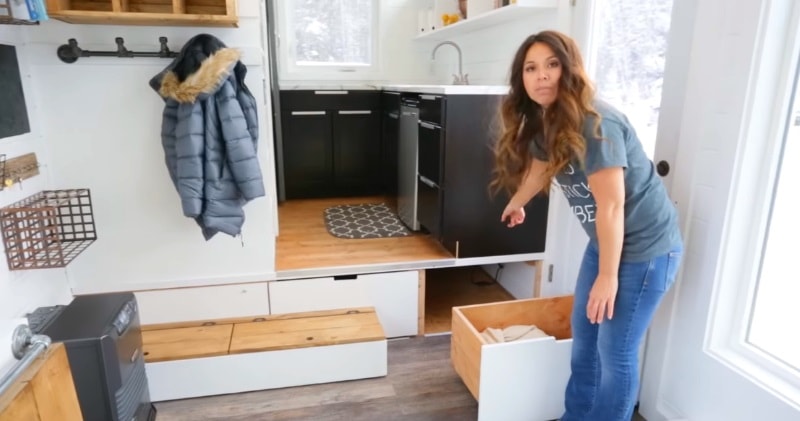 source/image: Ana White
The home, designed and built in Alaska by Ana White, would be amazing simply because of the $500 DIY elevator bed she created which solves the "loft problem" — but it gets better!
Advertisement
The house is packed full of DIY, multi-purpose furniture pieces that often do two, three — even four — different things. There's even a hidden washer/dryer combo unit!
Featuring a ceiling bed with automatic lift, convertible lounge area, flip up desk piece, clever sliding closet in the shower, sliding pantry shelf, hidden laundry, and much, much more, this tiny house achieves modern comfort in an open concept floor plan.