Small enough to access hard-to-reach areas. Tough enough to handle today's to-do list. That's the kind of contracting or roofing equipment you need to make your life easier—and make your business more efficient. And that's exactly what the compact, self-propelled Equipter RB2000 lift delivers.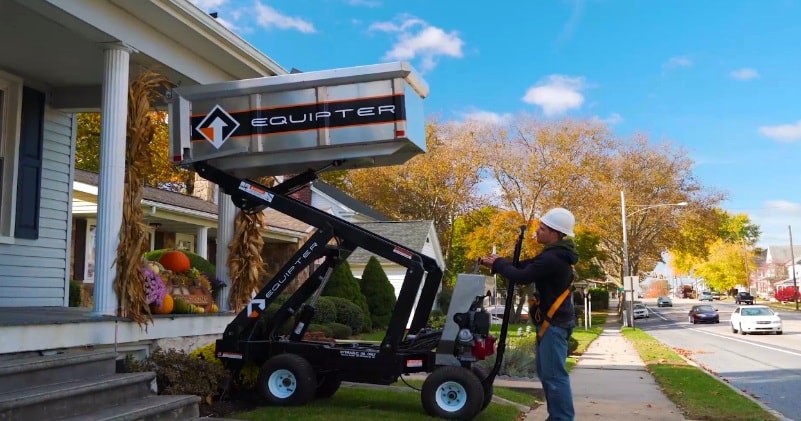 Transport the RB2000 lift on a trailer, just like other contracting equipment. Once you're onsite, fire up its 8.5-horsepower Honda engine to drive this super-compact dumpster precisely where you need it.
When the 1.13 cubic yard container is full, use the lift's engine to drive it to an onsite truck, trailer, or other disposal spot. Raise this equipment up to 7 feet to easily dump debris via the hinged tailgate. Disposal really is that simple.
Advertisement
This small, moveable dumpster is specifically engineered to go places other contractor's equipment can't. With a chassis under 3-feet wide and easy maneuverability, navigate into hard-to-reach areas, whether you're roofing the porch on a city side street or renovating the interior of a commercial building.