Most people probably associate Volkswagen with its iconic Beetle. However, only a few know that in the 1970s people used to transform their little "bugs" into Super Buggers. These hybrid RVs were used for cross-country trips and the bugs-on-drugs looked like VW Microbus' little brother./boredpanda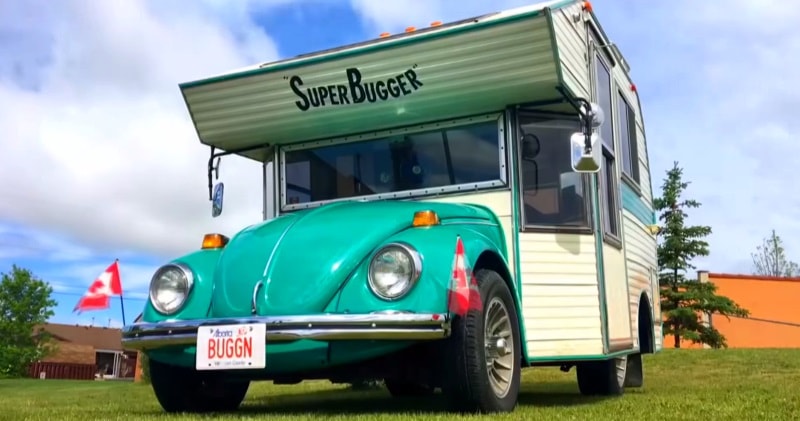 image/text credit: CBC News
The first VW Beetle was constructed in the 1930s, but The Super Bugger was the brainchild of a third party company that made and sold the unusual vehicle for $6,000 in 1975 which is about $32,000 in today's economy.
They used fiberglass paneling to build a small living space behind the front seats, and those who liked to travel would insert either a mini-bedroom or a modest kitchen inside to ride with convenience.The nose of the Volkswagen Beetle holds the spare tire. The engine is in the back.
Advertisement
The two bucket seats swivel, though you might have to remove the steering wheel to get the driver's side to turn. Above the engine is the kitchen table, which can be adjusted to make a bed. To use the sink and stove, you have to sit at the table. There is no refrigerator but the ice box, made of polished metal, doubles as mirror.