The PALFINGER CRAYLER has been developed and approved by military specialists of leading NATO allied forces.It has proven itself in theatres like ISAF and EUTM Mali.With hydrostatic all-wheel drive and the three-dimensional joint steering it is able to operate effectively even in rough terrain and in confined areas.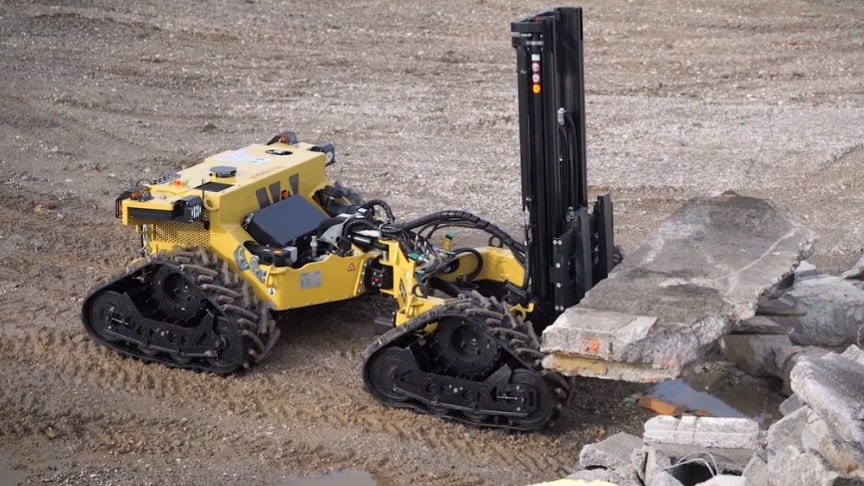 source/image: Gov Sales
By selecting the NEW optional available traction system, using the identical platform and simply exchanging the wheels with special developed rubber tracks, it will enhance the CRAYLERs off-road – capabilities especially in over snow, dessert and on soft soil condition – the new level of field performance for a multi-purpose logistics tool.
The well-known main advantages of the CRAYLER FLG:The CRAYLER is easily operated by remote control. Separation of man from machine provides a complete controlled overview and enables operation in dangerous environment without putting the operator at risk.
Advertisement
Its superior weight-to-lift ratio and compact size saves space and payload from the very first phase of deployment. From landing, to staging and through onward movement and integration, manpower is saved from the first minute. The CRAYLER forklift from PALFINGER was the first and leads the way in military equipment of this kind.