Cold welding or contact welding is a solid-state welding process in which joining takes place without fusion/heating at the interface of the two parts to be welded. Unlike in the fusion-welding processes, no liquid or molten phase is present in the joint.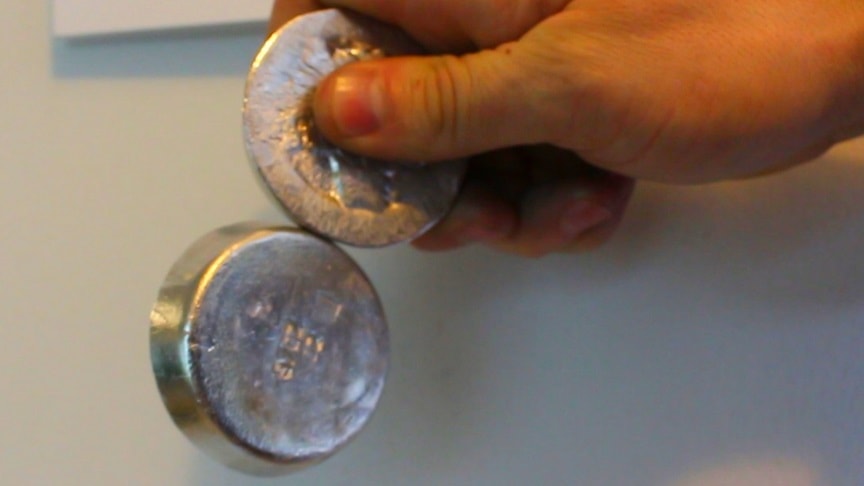 source/image(PrtSc): Cody'sLab
When a highly nonreactive (and expensive) metal that does not form an oxide layer is wrung together it welds. Objects that have any layers containing oxygen or that are exposed to an oxygen-rich environment will not bond together with cold welding or if they do, the cold weld will not hold for long.
The preparation involves brushing or cleaning the metals to the extent that the top oxide layer or any barrier layer is removed. Cold welding was first recognized as a general materials phenomenon in the 1940s.
Advertisement
It was then discovered that two clean, flat surfaces of similar metal would strongly adhere if brought into contact under vacuum. Newly discovered micro and nano-scale cold weldinghas already shown great potential in the latest nanofabrication processes.