Start your fire in any weather, with any wood. Whether it's snowing or pouring rain, no matter how wet or frozen your wood, PULL START FIRE simply and safely starts your fire – every time.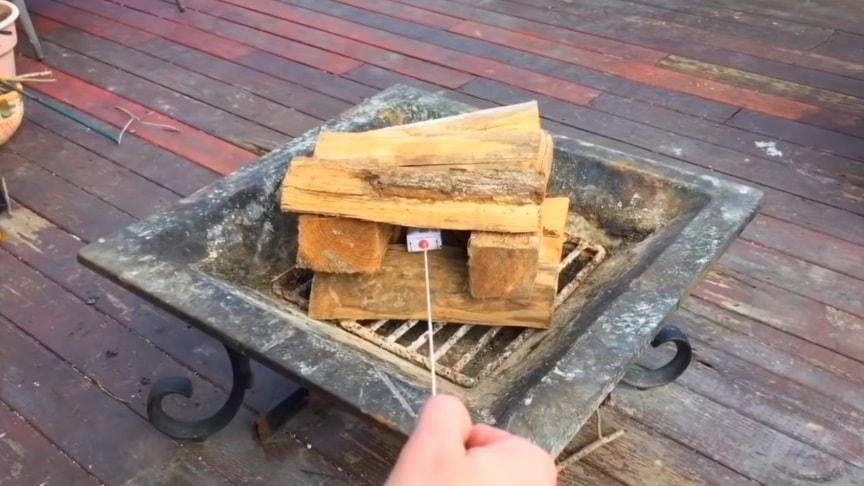 source/image: Pull Start Fire
No matches, no lighters, no kindling, windproof, water resistant, eco-friendly, burns for over 30 minutes, burns from the inside out for maximum protection against the elements, lightweight, compact size, recycled material, 6-point quality inspection, guaranteed to start or your money back.
Safety features: audible pop and 3 second smoke timer.The 5-inch by 1-inch block could not be much easier to use. Just loop the green line around a log, pull the red line, and prepare to be shocked!
Advertisement
Removing the red string triggers some sort of firecracker inside (there will be a small explosion), which then sets the rest of the brick on fire. It can keep burning for up to 40 minutes even in the middle of 200 mph winds.
Easy Steps:
1. Loop the green string around a log to secure
2. Build a structure of logs
3. Pull the red string
1. Water Resistant
2. Windproof
3. Eco-Friendly