A rash guard that doubles as a buoyancy aid that keeps you afloat in the water when you are in danger. The Sun-float-shirt keeps the swimmer face-up while in the water, ensuring maximum breathing capability. Designed for all water sports.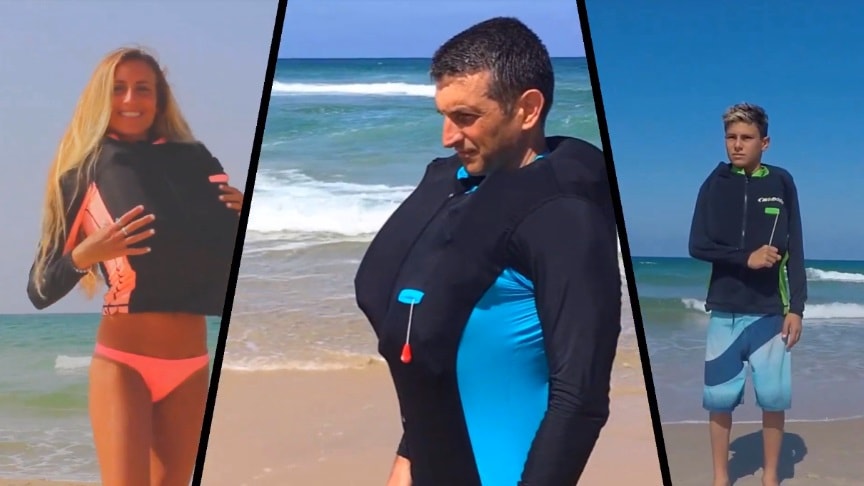 Have a built-in bladder that expands on both sides of your chest and across the shoulders keeping you face up in the water. The air bladder is sandwiched in between two layers of stretchable fabric so it is unseen and very comfortable to wear.
The Sun -float shirt is manually inflated by pulling a small cord that instantaneously activates a small, easily replaceable CO2 cartridge, filling the air bladder with air and causing the swimmer to float to the surface.
Advertisement
The shirt can also be easily inflated manually with a blow-tube. Once on shore the air is easily exhaled from the shirt. Just replace the used CO2 cartridge and you are ready for your next water adventure! A stretch fabric of polyester and lycra with double lining ensures a soft, light and wearable shirt with maximum comfort and UV protection.