On this famous Circuit Paul Ricard located at Le Castellet in South of France, François Gissy has reached an incredible speed of 333 km/h on the rocket-propelled bicycle designed by his friend Arnold Neracher.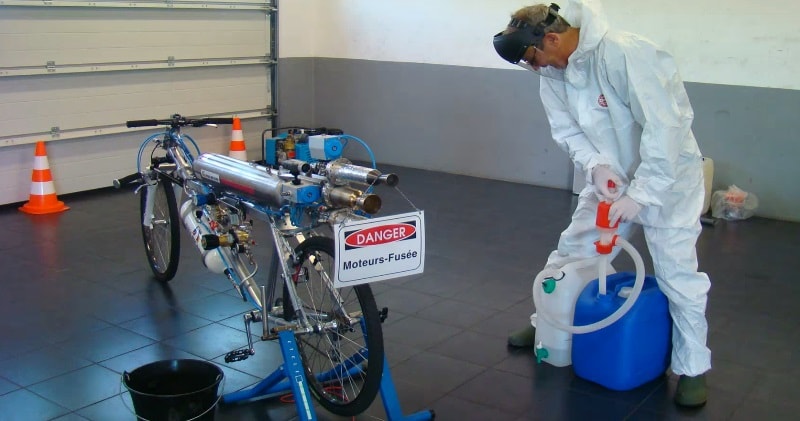 source/image: rocketman340
More than 300 km/h on a skinny and completely stripped bicycle, this is amazing, and crazy! Who thought that one day a daredevil on a bicycle, with a rocket under the saddle, could travel the quarter mile in less than 7 seconds?
Making his way to top speed required rocket propellant engines that work with highly concentrated 90% hydrogen peroxide. The frame was made together with friends in Spain. The brakes are ordinary rubber pads. The tires, however, are made for speed.
Advertisement
They were tested by Michelin to 300 km/h for one hour with 100 kg load on each tire. According to Guinness World Records, the fastest speed ever for a bicycle that wasn't rocket powered was 268.831 km/h by Fred Rompelberg of the Netherlands.