N911FA, a Bell OH-58, was attempting to park on Pad 2 at the Pasadena PD heliport, and N96BM, a Bell OH-58A, was on the ground adjacent to Pad 1 with its main rotor blades turning when the collision occurred.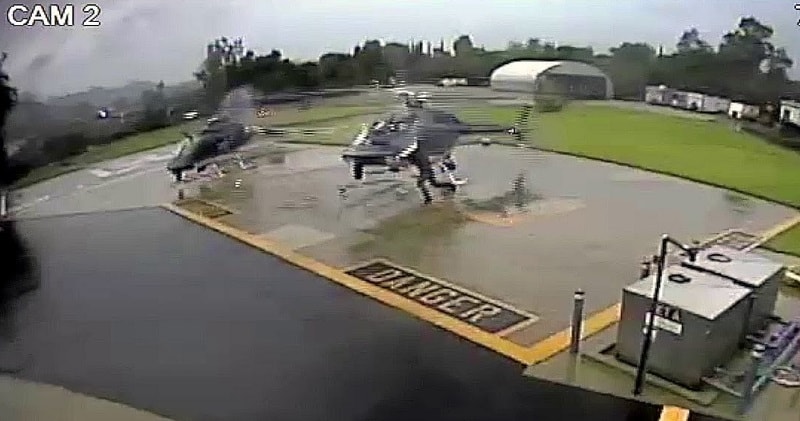 source/image: What You Haven't Seen
Pasadena PD operated both helicopters under the provision of 14 Code of Federal Regulations Part 91, as public-use flights. Both helicopters sustained substantial damage.The commercial pilot and two passengers of N911FA received minor injuries.
The commercial pilot and tactical flight officer (TFO) of N96BM received minor injuries. Also, one person on the ground received minor injuries. Visual meteorological conditions prevailed, and no flight plans had been filed.
Advertisement
The pilot stated that the windscreen and side windows were wet with water drops. She was looking forward to stay straight and utilizing the chin window and her periphery to land inside the box.Her state of mind was that the other helicopter was in the box, so pay attention to your box when you land, and you'll be fine.