The idea of ​​constructing reproduction of crawler tractors has always attracted the imagination of Domenico Fornari who, once retired, has decided to build a tractor perfectly equal to the true one. The choice was to reproduce the 1/5 Fiat scale and produced by OM, model 35-40 CL. The model is 57cm long. Larger 35 and High 36.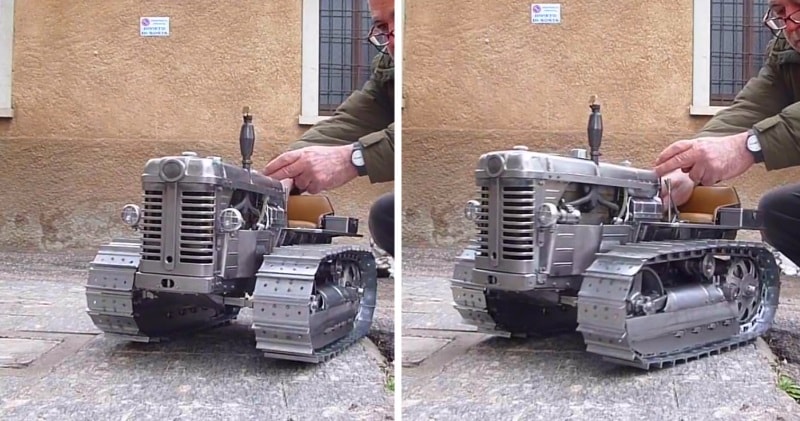 source/image(PrtSc): Fordom1
For a model designer to look for true documentation is always a remarkable business and equally remarkable is then drawing the model. I managed to have a workshop maintenance manual and the book of parts, and with the documents and the photos I designed it all, "says Domenico. Fortunately, there is Autocad, which has allowed me years to draw the true and then reduce the drawings to make the tractor scale.
source/image(PrtSc): Fordom1
Four years of intense work and here is a unique work that only Italic wisdom can accomplish. The total weight is 45 Kg, the engine is a four stroke four-stroke engine powered with pure methyl alcohol with self-ignition cycle.
Advertisement
The gearbox is three gears ahead and a back plus the reduced (virtually six gears forward and two behind). The power take-off is pluggable and disengageable and, inside, there is the grab for the threshing pulley.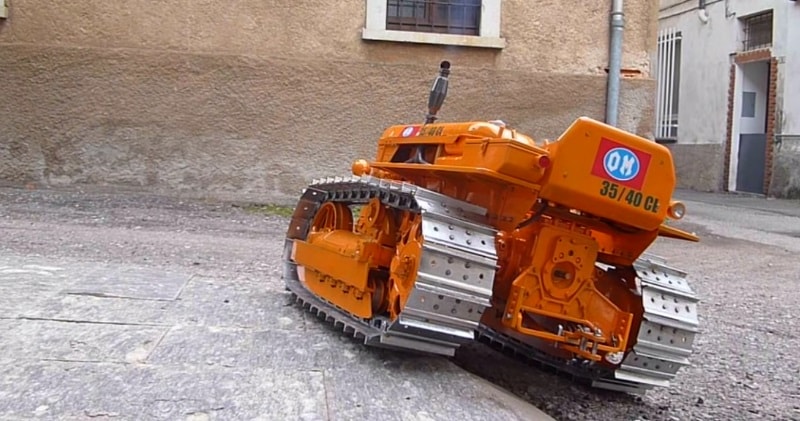 source/image(PrtSc): Fordom1
The entire engine is self-built, even with piston rings with elastic bands and scraper. Cooling takes place using lubricating oil. The main clutch works in oil bath. The gearbox is oil bath. The two clutches for the steering are dry. The two final gearboxes are oil bath (in total there are five oil baths). Each track's mesh consists of five different pieces.
To disassemble the model requires the maintenance book to be true, because the amount of components and mounting method is the same.The greatest satisfaction Sunday had when the engine started: with only one piston and connecting rod the start was immediate.As a good model, everything was built with a backstop and a counter-top.Text by:(Sia Magazin)