The RYNO – at less than half the length of a bicycle – fits where you stand, and can pivot 360 degrees on a vertical axis. Ride into an elevator, spin around, press the floor button, and then effortlessly back up like any other person on foot.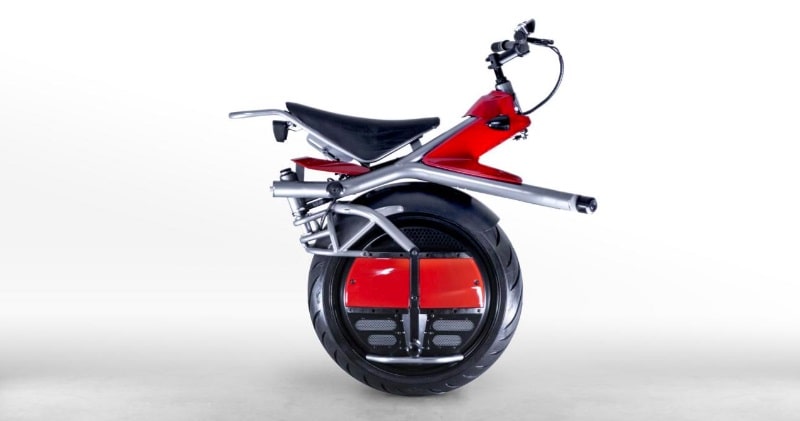 source/image: RYNO Motors
Cruising silently at about 10 mph, the electric Ryno looks like half a Ducati, with its bright red bodywork, sportbike rear and only tire, lights, and short handlebars, with the brake on the right.
The Ryno is able to handle inclines up to a 20-percent grade. It also takes about six hours to charge up fully using a 12-volt DC charger.It can carry the rider plus luggage load of about 260 pounds.
Advertisement
RYNO keeps you from falling by helping you balance forward and backward – you're responsible for balancing it side-to-side. The Ryno has two electric motors, two controllers, and four gyroscopes. Switched on, it maintains its balance, and small buttons adjust the angle to suit the rider. Lean forward to accelerate; lean back to decelerate.