StadiaPitch is an automated pitch changeover system that reduces the changeover time between sports and concerts from weeks to hours. At the push of a button, the stadium operator can switch from a football pitch to a concrete floor suitable for events.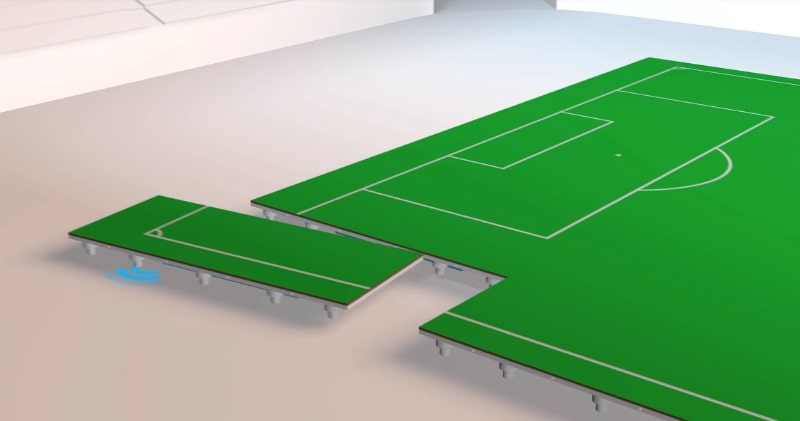 source/image: Bosch Rexroth
The StadiaPitch turns a traditional sports stadium into a multipurpose stadium with far more dates available for concerts and events.The fast-automated pitch changeover enables a stadium to book more concerts, shows and events all year around, so it can realise its true market potential.
It is the ideal flooring solution for all users of the arena. The home team gets a better and less vulnerable pitch.
Advertisement
The event organisers get more available dates and a concrete floor on which to hold their events.The stadium operator gets a smooth and effective changeover process that makes it easy to regularly switch between events with different flooring needs.