A Japanese company, Asahi Power Services, thinks there is a huge market for self-propelled drone umbrellas to stay dry in a rainy downpour while you're on your phone and have a smoke at the same time.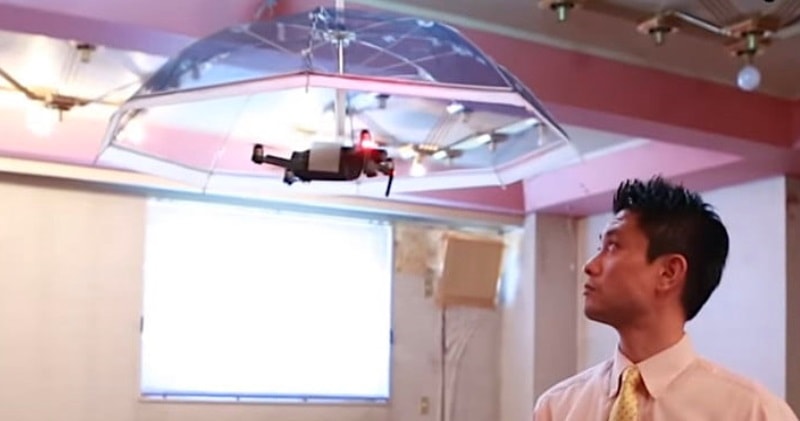 source/image: Asahi Power Services
They also provide an easy way to beat the heat on a sunny day, while running your dog. The flying umbrella is called "The Free Parasol" and uses a high-definition camera and artificial intelligence to register, track, and autonomously follow you.
Asahi Power Services hopes to sell its drone starting in 2019 for 30,000 yen about $275 apiece, which sounds like a relative bargain compared to most high-end drones.However, flight duration will depend on the weather and will be affected by heavy rains and wind.
Advertisement
The umbrella joins a relatively saturated flying drone market – though it will be the first one to protect you from the rain.They range in size from something that could slip into your pocket right up to the behemoth weaponry used by militaries around the world.