Australia's Mothership Marine builds a range of solar electric and hybrid boats designed for inland waterways. The Mothership Houseboat is designed to be used all year round. Regardless of the weather she offers a comfortable platform and a great getaway.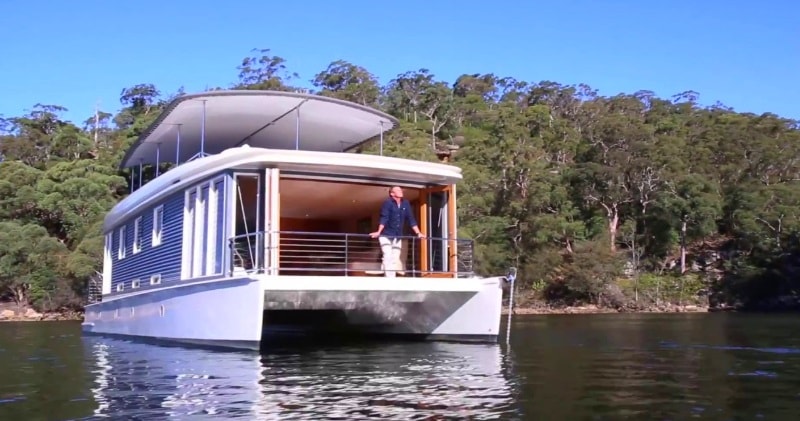 source/image: Mothership Marine
A large solar array keeps batteries charged, these can then be used either to power her electric motors or house appliances.The boat is self-sufficient when it comes to power and what's more, there won't be any pollution.She is 45 feet long, 5 meters wide and propelled by powerful electric motors 'fueled' by solar panels.
She sleeps 12 people and boasts 2 bathrooms.She is unique and is positioned to compete with other luxury holidays.But over and above all of this, she is elegant, luxurious and is a joy to be aboard.
Advertisement
This houseboat is designed for year-round use. The large solar array will keep your batteries charged and you can choose to use that power for the electric motors or your other house appliances. Her large solar array means that she is self sufficient and non polluting.