The coffee tables play a vital role in boosting decors and storage space of a living room!In this video you can see how I've built floating coffee table with epoxy top.I had an idea to use acrylic glass as a main support to give that floating aperance.//Slovenian Woodworker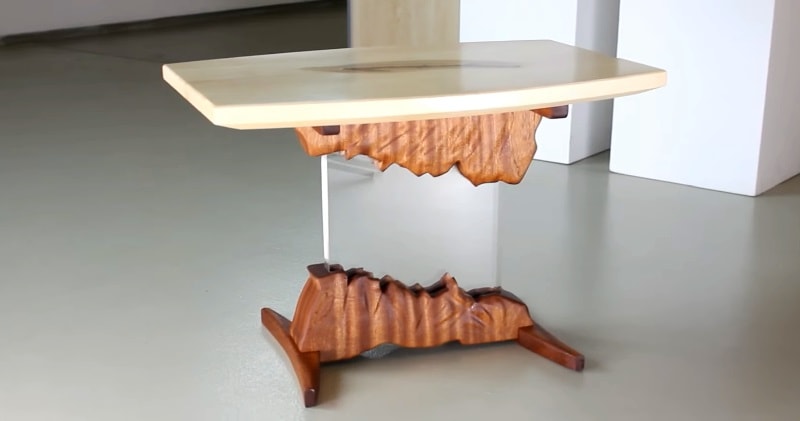 source/image: Slovenian Woodworker
The most tricky part of floating coffee table was probably how to make acrylic glass smooth and transparent on the edges.In this video Slovenian Woodworker shows how to make a floating coffe table..
For that I experimenting with sanding with my small orbital sander. I started with 360gr and all up to 2000gr.
Advertisement
From 800gr up in cut circles out from sheath sanding paper to fit my 4″ sander and glue them on existing old sandpaper with hook loop attachment.