Now You Can Use Simple Mental Math Tricks To Do Math Faster Than a Calculator Effortlessly In Your Head, Even If You Have No Aptitude For Math & Hate Math to Begin With.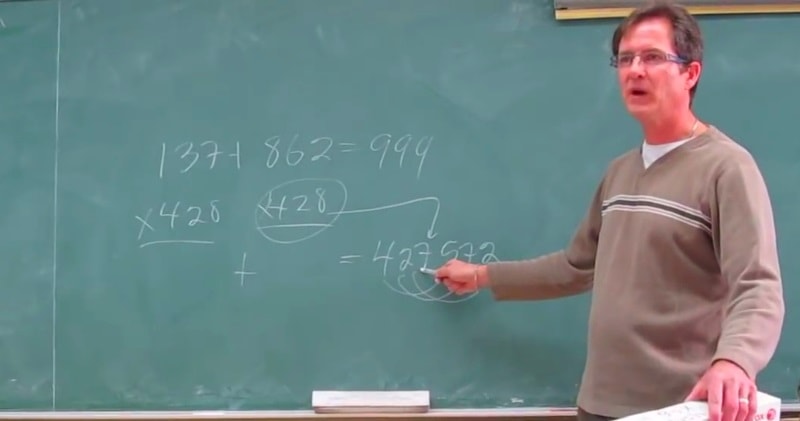 image/source: John Hush
In this case Teacher Mr. John Hush challenged his students, who are all armed with calculators, to a fun speed math competition back in 2013. Hush, who had a clever math trick up his sleeve, raced his students to see who could solve a math problem first.
We use so much of our working memory when we do math the way we have been taught in school. Working memory is the short term memory required for you to complete a task. Think of it like the RAM of your computer.
Advertisement
Doing math in our head the way we have been taught in school, overloads our working memory, slowing down our brain like an over loaded computer.We end up struggling with even the basic math skills we have otherwise mastered.