TAKU-TANKU is a travelling little house. Carried by one or two persons or by a bicycle, by a car or potentially even by a boat, TAKU-TANKU is made out of water tanks and can travel through many landscapes to serve as companion and shelter but also as a sculpture that celebrates the vital role of water in our lives.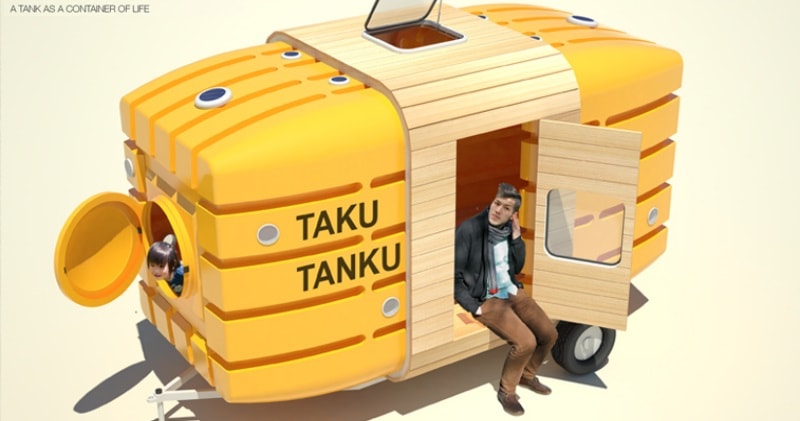 source/image: stereotank
TAKU-TANKU is an eco-friendly project that can be easily assembled, built with off-the-shelf and re-purposed materials.The structure is composed by two 3,000 liter water tanks connected by a ring of wood that frames the entrance.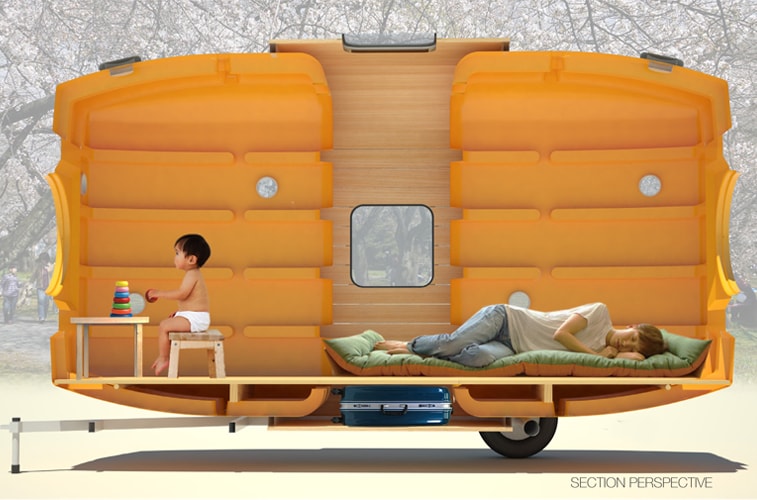 source/image: stereotank
This portable tiny house design is definitely up there in terms of being a potentially viable idea that combines reused materials in a way that takes advantage of the materials' inherent strengths, while also being versatile and adaptable.
Advertisement
The design of the Taku-Tanku, from the design and architecture firm Stereotank, along with Japanese designer Takahiro Fukuda, uses a pair of 3000 liter plastic water tanks bridged by a wooden ring to form a portable, and floatable, tiny house that's so light that it can be towed by bicycle.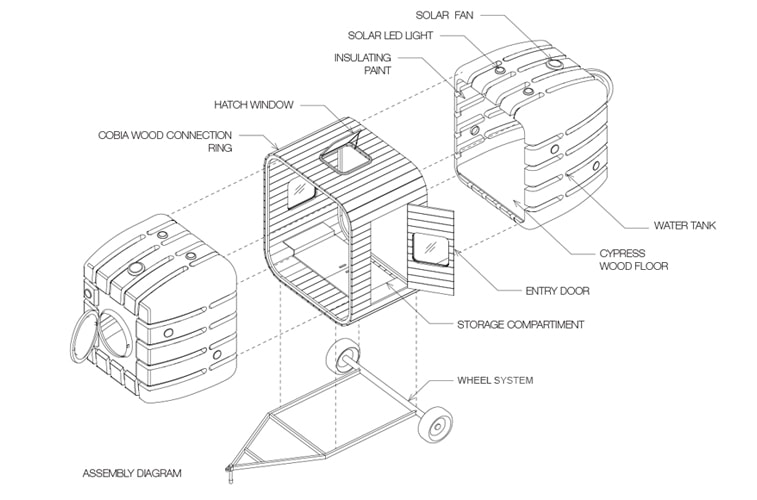 source/image: stereotank
Built as an entry to the Little House Competition in Saitama, Japan, this year, the Taku-Tanku tiny house is claimed to be easy to assemble, using both repurposed materials and off the shelf components. The design calls for it to be mounted onto a small two-wheeled utility trailer, which can then be pulled by people, a car, or perhaps even a boat, and the tiny house is said to be light enough for a single person to move around.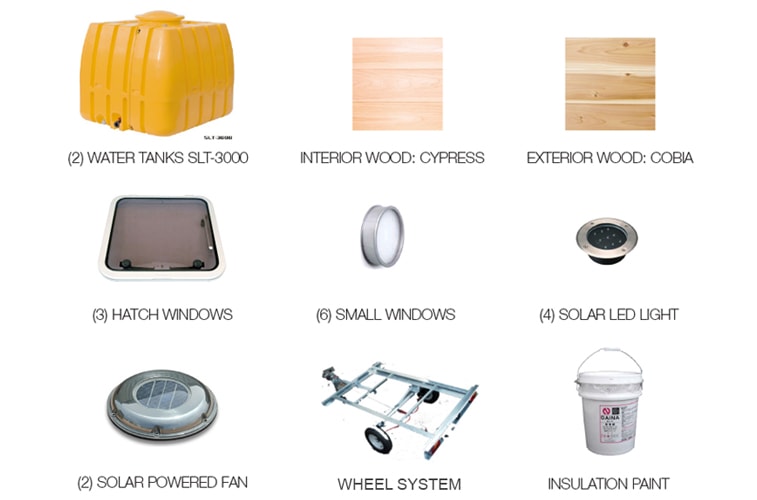 source/image: stereotank
The water tank tiny house design appears big enough to house at least two people, and calls for solar powered ventilation and LED lighting, a small storage area under the floor, window hatches, and a skylight. There is no kitchen or bathroom area inside the Taku-Tanku, both of which are necessary to make this tiny home into a full-time dwelling, so some additional work is necessary to cover those necessities.