Cobalt is a private aircraft manufacturer, their first model, Valkyrie, is super sleek and built for speed. It's the fastest in its class (single piston engines), with the ability to travel up to 260 knots, as opposed to the typical 242 knots.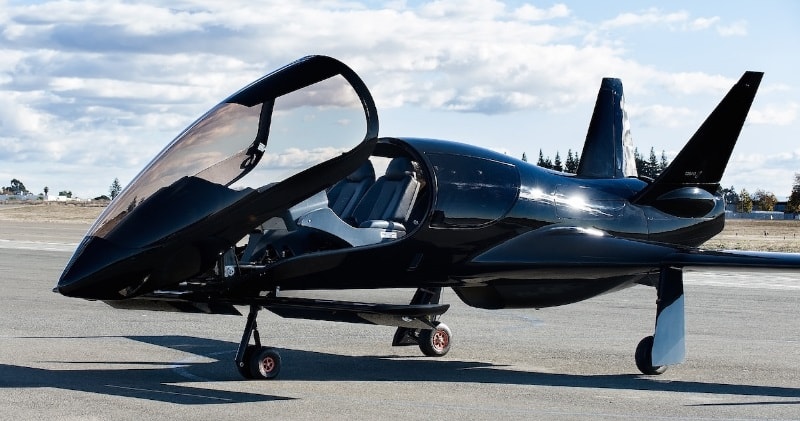 source: TechCrunch / image: cobalt
It's also safer than most private planes, according to Cobalt.The craft is canard style, equipped with a forewing to prevent the plane from stalling mid-air, and comes with a five-seater, single-piston engine on the backend for smoother, safer take-offs and landings.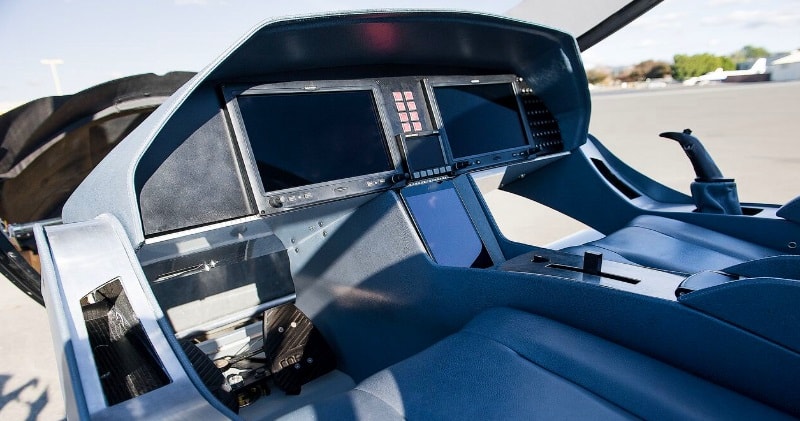 source: TechCrunch / image: cobalt
Sarah Buhr speaks with Cobalt CEO David Loury about the new Cobalt Valkyrie.It flies up to 1,050 nautical miles (1,200 miles), according to the Cobalt's website.
Advertisement
It's a canard aircraft, which means it has a forewing that increases maneuverability and lift to prevent the plane from stalling in the air.
The propulsion engine is located in the back of the plane, which makes the ride in the cabin quiet and comfortable. It also has a super large canopy and a 320-degree view so you can really see the sky.