This 2 in 1, safety and survival tool, allows you to cut a jammed seatbelt and to break a side window in your car.Originally developed for first responders firefighters EMTs, law enforcement agencies, resqm has become an essential safety solution for all safety-conscious drivers.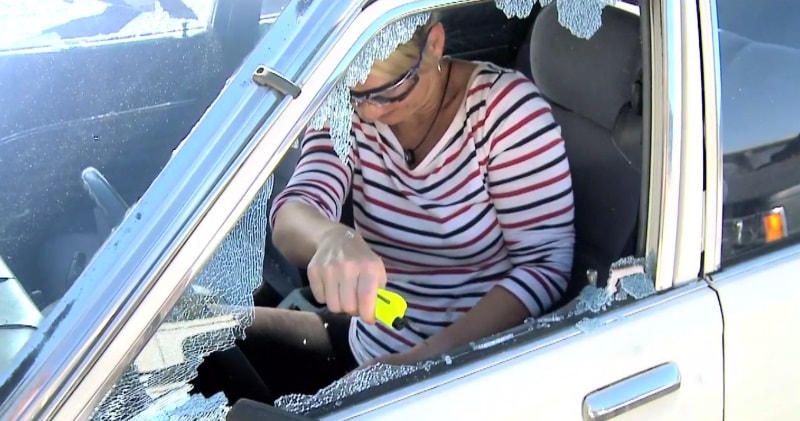 source/image: resqme
Designed to help drivers get themselves out of a sinking vehicle or one they find themselves stuck in following a crash, it features a cutting blade sharp enough to slice through seat belts and a spring loaded spike capable of shattering windows.
You don't have to waste time trying to bang or bust your window this tool works instantly. This is great for water-related emergencies in which electric power windows and doors will not work.
Advertisement
It provides to drivers and passengers with the same level of confidence and results as its larger cousin in the event of a life-threatening entrapment incident in your vehicle.